The Sweet Sounds of Sacred Heart's Freedom Choir
I keep getting assignments to write about various aspects of Sacred Heart Catholic Church in North Omaha and the latest is this Omaha Magazine (omahamagazine.com) feature about the church's Freedom Choir.  The super-charged choir adds to the full-throated, body-swaying gusto that makes the 10 a.m. Sunday Mass there a draw for folks from near and far.  Just like the church is famous for its welcoming spirit, so is the choir.  Oh, and they can sing just a little bit, too.
The Sweet Sounds of Sacred Heart's Freedom Choir
©by Leo Adam Biga
Originally appeared in Omaha Magazine (omahamagazine.com)
Rousing. Inspired. Dynamic. Electric. Animated.
All apply to Sacred Heart Catholic Church's Freedom Choir. Home for this contemporary gospel choir is a Late Gothic Revival-style house of worship in a poor, largely African-American northeast Omaha neighborhood. The choir, like the congregation, is mostly white, the members driving-in from outside the community.
The popular 10:30 a.m. Sunday Mass features the high-energy choir's joyful noise. The choir also performs at the parish festival, community concerts, weddings and funerals. In 1997 the group traveled to Rome, Italy to perform at St. Peter's. The choir's recorded CDs,
Its up-tempo, full-throated, Baptist-style flavor, complete with swaying singers and musicians, makes for vibrant praise and worship rooted in radical hospitality and stand-up-and raise-your-arms spirituality. Far from your mother's staid Catholic service, this is Vatican II reform given full license to bust out in song, embrace, even dance.
Though seemingly free-form, it's the careful design of former pastor Jim Scholz, who sought to shake up an aging membership. Drawing from urban, gospel music-rich liturgies and with a nod to the Blues Brothers, Scholz hired Mary Kay Mueller to birth the choir in all its from-the-gut expressiveness. That's when the 10:30 Mass took on a lively, high-pitched fervor. As word spread, people packed the pews. They're still flocking there decades later.
Tom Fangman and JIm Boggess replaced Scholz and Mueller, respectively, to carry on this big, brassy, yet solemn celebration.
"When people first come it's to hear the choir," Father Fangman says. "Then when they come they experience it's not just the choir, it's the whole community. We really are big on making people feel a part of it and welcome."
"There's a sense of inclusion in our particular faith community that keeps me coming back," says Boggess, who's regular gig is Omaha Community Playhouse music director. He knows top-flight talent and has plenty in the choir. Percussionist Michael Fitzsimmons is a Nebraska Arts Council touring artist. Soloist Natalie Thomas is lead vocalist with the cover band Envy. Fellow soloist Moira Mangiameli is a veteran theater actress-director. Both Mangiameli and Boggess have written hymns the choir performs.
Jim Boggess
Moira Mangiameli
Many members have been doing this for years. That makes for tight harmonies and personal bonds.
"Over the years those people have gotten to be some of my best friends," Boggess says. "They've been there for me in good times and in horrible times. I think whatever almighty spirit there be led me here for a reason and the reason was I needed to have those people in my life and I'm so much richer spiritually and as a person and as a musician for having known them."
"It's a family," says choir president Sarah Ruma, who goes back 30 years, "We have our regular family and then we have our church family and that's basically what Sacred Heart is and our choir is. Some of us have kind of grown up together. We started in our late 20s and early 30s and now we're into our 50s and 60s.
"Unfortunately, we've buried choir members. That's been hard. We sing together, we smile and laugh together and we cry together."
Mangiameli says, "It's the best part of my week." She's recruited her sister    Eileen to the choir. Like other devotees there Mangiameli was a disaffected churchgoer who got swept up in the spirit. "People get up and they clap and they rock out. It happens every Sunday. People are really happy to be there. There's an incredibly positive and heartfelt vibe that just happens every Sunday and it extends to the choir, too."
Fitzsimmons calls it "energizing."
"It's just a warm place to be," Ruma says.
"I have been moved ever since my first Sunday here 16 years ago," Fangman says. "I am moved every single week. I can't wait for the 10:30 Mass."
It doesn't hurt that the music's off the chain.
Mangiameli says, "There's so many great people in the choir that it makes you better just to be a part of it."
Boggess doesn't turn anyone away. "If you can carry a tune that's fine, but you don't have to have a great voice, though I've got some people with magnificent voices, there's no doubt about it," he says. "But really passion counts more than anything else. It's supposed to be a gospel choir and that implies a certain freedom and that's what I give them."
"What really sets us apart is the musicians that play with us," Mangiameli says. "They are just some of the best musicians anywhere around and they really inspire us as singers."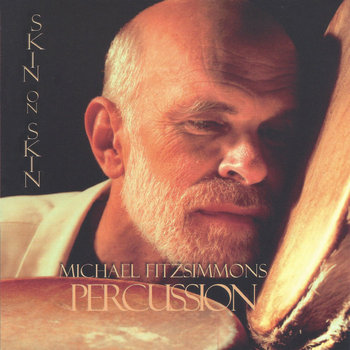 Michael Fitzsimmons
Fitzsimmons says it's the whole package. "The directors, choir and instrumentalists continually amaze and inspire me by their high quality presentation and soulful musicianship. "He says the experience of the Mass is very much interactive with the music."
"The very best thing that happens is when you feel the energy coming from the congregation," Mangiameli says. "When we're in the middle of singing something and then all of a sudden they're on their feet you know you touched them and made a difference."
Sometimes, when the congregation's really feeling it, she says, Boggess has the choir stop and listen to the collective voices. "You get goose bumps, it's great, there's nothing like it."
Sacred Heart is located at 2204 Binney Street.