Archive for August 26, 2016
Social movements are part of the American fabric. Black Lives Matter (BLM) began in response to violent deaths of African-Americans. It now addresses all systemic inequities and disparities affecting blacks. Some Omaha BLM activists believe the disfrachisement that holds back many blacks in the U.S. is a root cause of blue on black, black on blue and black on black violence. BLM is a platform for activists to engage such issues. But these activists don't want all the energy behind BLM to be expended only on protests and dialogue sessions. They want BLM efforts to spur change that improves social conditions, police-community relations, law enforcement practices and policies. so that as concerned citizens they won't have to still be holding rallies a decade or two from now but can count on elected officials and lawmakers to do the right thing.
SARAH HOFFMAN/THE WORLD-HERALD
Black Lives Matter: Omaha activists view social movement as platform for advocating-making change
©by Leo Adam Biga
Appearing in the September 2016 issue of The Reader (www.thereader.com)
Borne from outrage over violent African-American deaths, the grassroots Black Lives Matter movement espouses a social action platform to end systemic violence against and mass incarceration of a people. BLM's loose-knit activists advocate diverting funds from militarized to community policing and to supporting quality of life indicators.
All this resonates across the nation, In Omaha, tensions exist between the African-American community and police and gaps persist in black health, education, housing and employment. BLM activists here and elsewhere have inserted themselves into the political process through protests aimed at disrupting the status quo and campaigns raising awareness about social injustice. This movement without a leader or structure is a catalyst for citizens getting involved to address issues.
The Reader spoke with local BLM activists whose voices are engaged in various public forums.
Michelle Troxclair, ©photo by Bill Sitzmann
Nebraska Writers Collective deputy director Michelle Troxclair has long railed against perceived wrongs, including wrongful killings. She's seen initiatives come and go.."In all this protesting we have to have a unified message of what we want – that we are not disposable people. Throughout our history we have been considered everything from chattel to cattle, and based on studies I've seen not much has changed. So Black Lives Matter represents our voice that we deserve respect and basic human rights guaranteed in the constitution – life, liberty and the pursuit of happiness.
"The movement's about self-love and self-empowerment as well as making systemic changes. I've seen it in the way black men and women wear their hair, dress and walk. I look at our young people and they are not apologetic for their blackness."
She likes BLM's strong language.
"There's a war on terror, a war on drugs and to that extent, yes, there's a war on black people. To maintain power and notions of superiority you have to eliminate the competition through education, dehumanization, emasculation and economic means. This is how you completely decimate a community."
Poet Allen Stevenson said, "I definitely support the movement expressing frustration over the brutality." He and others have their say on heavy topics at open mic nights.
Musician Dominique Morgan, co-administrator of the Omaha BLM page, said despite differences "our blackness is what unites us. We cant allow division. That's what will hinder us in the long run – folks trying to appropriate a whole movement."
Troxclair's organized and attended rallies, held signs, spoken her mind. She's drafted and circulated a petition of demands. Now she wants others to assume the mantle.
"When I look back at how long i've been doing this and nothing's changed, I'm ready to pass the baton to others on the front-lines. I feel like my calling is as a poet with a microphone – that's where I think I can make the most difference."
Dominique Morgan, ©photo by Bill Sitzmann
Until BLM, Morgan's activism was confined to LGBT rights but he said, "This the first time I've seen a movement where my sectionalities as a gay black man meet. These identities that so strongly represent who I am made it doubly important for me to be aware and also to have a voice in what's happening, especially in a place I call home. I realized I have a stake in this. It made me go harder in advocating for black folks.
"This movement is waking people up."
Art educator Gabrielle Gaines Liwaru awakened years ago and uses BLM to reach disaffected youth.
"When I work with kids I try to teach them to question things and not to accept everything they're told – to keep searching for the whole truth and story and needing to move with purpose."
Gabrielle Gaines Liwaru
She said BLM provides a vehicle to discuss "absent narratives about black life and history," adding, "There are certain systemic racist powers that prefer it to look like our contributions don't matter and that hyper showcase negative aspects and issues to deconstruct or denigrate black lives."
BLM's emboldened her to speak out. At a recent public hearing she advocated the city budget fund mandatory anti-bias, diversity and mental health training for police.
Gaines Liwaru said BLM must not be just media fodder or a stage for a few. "The movement continues whether televised or not because we have solidarity for a cause. But I see it fizzling out if people don't do behind-the-scenes rallying to demand the reform within policies. We can't assume someone else will carry the torch for justice … at hearings or in elections. Rallies won't mean change or justice – unless we show up to have a say."
Stevenson said, "I applaud what the movement is doing because people are standing up and making life uncomfortable. The racism discussion is being had. When you have a group feeling suppressed for an extremely long time, something has to give. That frustration and rage needs to go somewhere and that's where it's happening."
Minister Tony Sanders said, "If this emotion is not channeled in the right direction, you will have continued civil unrest or rogue individuals taking the opportunity to further divide us instead of unite us."
Stevenson said it's hard remaining calm after a new blue on black incident claims another victim. "Even if there's an investigation, the determination is there's no crime and we're left with nothing except to stew on that frustration," he said. "Then the next thing happens and the cycle continues. How much of that can you really stand?"
He gets that BLM is a platform for people to vent or debate, but, he said, "once you create this discussion, what do you next? I would like to see something different. It can't be just like the same old."
"My hope is our collective voices speaking about the injustices of our people will migrate into calls for action and overdue change," said Voice Advocacy founder-director Clarice Jackson. "I believe we are seeing that happen now and will see more of this in the future."
Dominique Morgan said, "There are fires going. We have to fan it to make it grow stronger."
Some are not waiting for change. Thirty-something social entrepreneur Ean Mikale is running for mayor with the slogan, "Be the change."
Seventeen-year-old Maurice Jones, vice chair of the Nebraska Democratic Party Black Caucus, is running for the Omaha City Council.
"I hope my candidacy will inspire others my age to enter public life," said Jones, adding that he wants to amplify the voices of people who go unheard by the political system.
On the streets, Stevenson said blacks face real fears of being profiled. "If you get pulled over by the police, you tell yourself, 'Survive through this – cooperate.' But there are people who cooperated and still faced horrible fates. For us to have to teach this extra element is stressful because you have to confront some of your worst fears over something that shouldn't even be. I think of my sons and I'm like, I need you to live."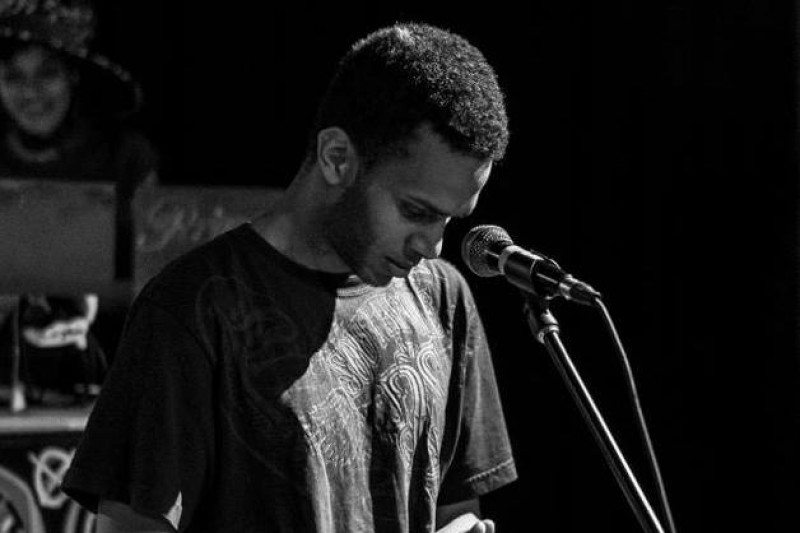 Allen Stevenson
Rev. Sanders confronts fear head-on in town halls he hosts called S.O.S. (Saving Our Sons).
"The first installment, 'The Talk," taught African-American males how to interact with law enforcement should they encounter them," he said. "No one ever had that conversation with me. I had to learn it the hard way. That's more common than not."
Michelle Troxclair bemoans the lengths she must go to to instruct her son on what to say and do should he be detained.
"I'm resentful white mothers don't have to have these conversations. It's not a question of cops doing their jobs or good cops versus bad cops, – it is the innate belief some officers have when they enter into an encounter with African-Americans."
She asserts some officers are prone to overreact because they assume blacks are threats. She acknowledges that's not the whole story. "All officers are not bad people. I learned that when I coordinated the Michael Brown protest. I had bail money in the glove compartment of my car. Instead, I was met with kindness and great cooperation."
Tony Sanders
Sanders calls for unity from the pulpit and the street.  He's part of coalitions working with police to remedy alleged discrimination.
"We're standing, working and moving forward together for there to be a change in policing," Sanders said. "There has to be more transparency and accountability. We're working on specific things to make that action and change a measurable, tangible reality. We're sitting down saying, OK, what can we do to resolve this issue? How do we learn to coexist?
"There will never be equality if there's a segment of the population not viewed as equal. How do I change that in you?  I can't legislate that. No policy can make you see me as equal. We have a tendency to be afraid of and treat differently about which we don't understand. It requires we get together so we learn about each other. Then our fears dissipate and we look at each other from a humane perspective."
He's planning table talks to discuss elephants in the room like black on black crime.
Clarice Jackson said, "For some, BLM is solely about the wrongful deaths of blacks at the hands of law enforcement but as a mother who lost her daughter, Latecia Fox, to gun violence this applies to black on black violence as well. Black on black crime is a huge issue of concern and I feel just as passionately about the injustice of it and the families it hurts as I do when some police officers feel they have the right to be judge, jury and executioners of black people."
Until action-based change results, expect BLM's social critique that freedom still hasn't been fully won to continue.
Categories:

African-American, Allen Stevenson, Black Lives Matter, Civil Rights, Clarice Jackson, Dominique Morgan, Gabrielle Gaines Liwaru, Michelle Troxclair, Omaha, Social Activism, Social Justice, Tony Sanders, Writing
Tags:

African American, Black Lives Matter, Civil Rights, Dominique Morgan, Gabrielle Gaines Liwaru, Michelle Troxclair., Social Activism, Social Justice, Social Movement, society
Alexander Payne: His Journey in Film
Check out my brand new Facebook page & Like it–
Alexander Payne: His Journey in Film
https://www.facebook.com/AlexanderPayneExpert/
The work-in-progress page is devoted to my acclaimed book about the Oscar-winning filmmaker and his work.
"This is without question the single best study of Alexander Payne's films, as well as the filmmaker himself and his filmmaking process. In charting the first two decades of Payne's remarkable career, Leo Adam Biga pieces together an indelible portrait of an independent American artist, and one that's conveyed largely in the filmmaker's own words. This is an invaluable contribution to film history and criticism – and a sheer pleasure to read as well." –Thomas Schatz, Film scholar and author (The Genius of the System)
The book sells for $25.95.
Available through Barnes & Noble, on Amazon, for Kindle and at other bookstores and gift shops nationwide.
Purchase it at–https://www.amazon.com/dp/B01MRORX1U?ref_=k4w_oembed_c1Anr6bJdAagnj&tag=kpembed-20&linkCode=kpd
You can also order signed copies by emailing the author at leo32158@cox.net.
Mini-Profile
Author-journalist-blogger Leo Adam Biga resides in his hometown of Omaha, Nebraska. He writes newspaper-magazine stories about people, their passions, and their magnificent obsessions. He's the author of the books "Crossing Bridges: A Priest's Uplifting Life Among the Downtrodden," "Alexander Payne: His Journey in Film" (a compilation of his journalism about the acclaimed filmmaker) "Open Wide" a biography of Mark Manhart. Biga co-edited "Memories of the Jewish Midwest: Mom and Pop Grocery Stores." His popular blog, Leo Adam Biga's My Inside Stories at leoadambiga.com, is an online gallery of his work. The blog feeds into his Facebook page, My Inside Stories, as well as his Twitter, Google, LinkedIn, Tumblr, About.Me and other social media platform pages.
Personal Links
Join 7,011 other subscribers
Calendar of Blog Posts
Categories from A to Z and # of Posts
Subjects/Themes
RSS Links
Top Clicks
Goodreads
Upcoming Events
No upcoming events