Archive for March 10, 2017
Hot Movie Takes
from
Leo Adam Biga
Author of "Alexander Payne: His Journey in Film"
"This is without question the single best study of Alexander Payne's films, as well as the filmmaker himself and his filmmaking process. In charting the first two decades of Payne's remarkable career, Leo Adam Biga pieces together an indelible portrait of an independent American artist, and one that's conveyed largely in the filmmaker's own words. This is an invaluable contribution to film history and criticism – and a sheer pleasure to read as well." – Thomas Schatz, Film scholar and author ("The Genius of the System")
RIP Robert Osborne
Before Turner Classic Movies and its avuncular in-house host-historian Robert Osborne there really wasn't a consistent mainstream American face for classic Hollywood. All we had were the occasional appearances by old stars or directors on talk shows or in documentaries. But TCM was a game-changer by providing a daily curated classic movies presence, archive and schedule for us, the general movie loving and television viewing public to indulge in, and Osborne became, by default, our silver screen guide and avatar. I didn't always agree with him or feel he had very deep insights or takes on film, but I respected him as a long-time industry insider who paid his dues as a reporter and author covering Hollywood. He filled his TCM role very well and there won't be another like him because he was a product of his time and the emergence of TCM as a force. He was a big part of giving TCM credibility. He was a trusted Walter Cronkite-like figure in the realm of movie journalism. I would have preferred someone like Roger Ebert but any film critic would have been too opinionated for the job. What the host's role called for was someone stable, bland and authoritative and that's what Osborne brought to the position. He swallowed his ego and got out of the way to let the movies and the guests shine.
From Omaha World-Herald and the Hollywood Reporter:
If you're like most Nebraskans who watched the Academy Awards last night, you're probably unaware that one of the receipients of an Honorary Oscar is one of our own – Omaha native Lynn Stalmaster. Stalmaster made history last night as the first casting director so honored by the Academy. That it should have ben Stalmaster is appropriate since, as the attached IndieWire article explains, he basically helped invent the role of the independent casting agent at the very moment the old Hollywood studio system was beginning to dismantle and the rise of independent production companies came to the fore. Casting in old Hollywood was done internally within the studio apparatus or factory system. Stalmaster, who was an actor himself, saw the need and opportunity for a casting expert to help producers and directors identity, audition and assemble casts for their projects. He became the king of casting in Hollywood, for both television and film, from the early 1950s through the 1990s. He discovered many actors who went on to become stars and he cast countless landmark shows and films by legendary directors. Many actors went on to be nominated for Emmys or Oscars, some even winning these awards, for their performances in the roles he cast them in.
He was born in Omaha in 1927 to Nebraska District Judge Irvin A. and Estelle Lapidus Stalmaster, and he attended Dundee Elementary School. His father's made his early career as an assistant state and Douglas County attorney before serving on the Nebraska Supreme Court. The family moved to California in 1938, when Lynn was 12. A self-described "shy child", he came "out of his shell" during high school and college via acting. He enjoyed a good measure of success as a professional actor, though one day while working as an assistant to a group of producers, including fellow Omahan Phillip Krasne, he was asked to cast some shows. Soon, he was looking for cowboys for the television western, "Gunsmoke."
He cast more than 400 productions during almost 50 years in the industry and is credited with identifying the talent and jumpstarting the careers of John Travolta, William Shatner, Jon Voight and Richard Dreyfuss, among many others. He even earned the nickname "Master Caster."
"Before Lynn, no one really knew who John was," Travolta's manager, Bob LeMond said
The rest, as they say, is history. For many, Stalmaster's career seems glamorous and powerful; being able to create true stars; but he has said he doesn't see it that way. "I don't think of what I had as power. Decisions were made jointly with the director and producer. I wanted to help make the best possible film and hire the best possible actors. I had a responsibility not just to my clients, but to the actors as well." Once asked how it feels to now be the dean of his profession, he laughed it off, "I've just been around the longest!"
Link here to a great IndieWire article detailing what made Lynn Stalmaster such a seminal figure in his field–
http://www.indiewire.com/2016/11/honary-oscar-lynn-stalmaster-casting-directors-1201744901/
______________________________________________
Interestingly, another local, John Jackson, who's from Council Bluffs but often works in Omaha, is an actor turned casting director having great success in the business. John is fellow local Alexander Payne's casting director. Payne, like other directors, wiil tell you that casting is perhaps THE single most important aspect in making a successful film. You have to have a good script, of course, but if you don't have the right cast it won't be as good as it could be and it might very well fail.
Cheers to Lynn Stalmaster for showing the way and for John Jackson in following in his footsteps, two of hundreds of locals who have made and continue making significant contributions to the screen world.
Link here to a selected list of Lynn's staggering credits from his IMDB page (these are just from 1970 through the 1990s). You'll likely be familiar with dozens of the projects he worked on, but pay particular attention to the features he cast, as he worked on many of the finest films of those decades:
https://leoadambiga.com/?s=stalmaster
"One-Eyed Jacks"
This is a vastly underrated 1961 American Western film produced and directed by and starring that great iconoclast Marlon Brando. It owns a fascinating creative pedigree. Brando hired Sam Peckinpah, then a TV writer-director, to write the screenplay from the Charles Neider source novel but handed the script over to Guy Trosper and Calder Willingham, who both got screen credit, though some say Brando contributed heavily to the final screenplay and improvised a lot on set to extract things not in the script. Stanley Kubrick was hired to direct the picture and worked on it through preproduction until he had a creative falling out with Brando just before production began. Some accounts say Kubrick is the one who suggested Brando direct the picture himself rather than butt heads with him or whomever he hired as director. Kubrick had just come off making "Spartacus," which was a Kirk Douglas produced project on which the star called the shots and Kubrick didn't want to have to answer to anyone but himself again. At this point in his career Brando could be quite assertive and sometimes overstep his bounds on projects, as he did a few years later on "Mutiny on the Bounty." The end result of Brando taking over the directing reins is a stand-alone filmic achievement of remarkable visual poetry and powerful characterizations.
"One-Eyed Jacks" is historic in a couple of ways. it was the last picture made in Paramount's VistaVision process and it was the lone film directed by Brando. I consider it to be a masterpiece and it's miraculously available right now on YouTube in full and for free. I have the link to it below. If you're already a fan of this movie or if you've never viewed it, then I strongly recommend you catch it while it lasts. Martin Scorsese and Steven Speilberg recently oversaw a restoration of "One-Eyed Jacks" after the film had fallen into the public domain and the existing prints had degraded from bad to worse. Both of these iconic filmmakers are great admirers of the picture and they and the team that worked to achieve the restoration deserve a lot of credit because they have preserved a true landmark.
On visual terms alone, this is a stunning, painterly film that ranks among the greatest pure cinema works of all time. Shot on location in Monterey, it features a mix of rough desert landscapes, lush oceanside backdrops and primitive beaches not seen in other Westerns. Brando and cinematographer Charles Lang make great use of the blowing sands, the crashing waves and the foreboding crags and cliffs as allegorical symbols of the roiling emotions and machinations at the heart of this brooding tale of betrayal and revenge.
The film's composed formalism and romanticism is played out amidst evocative physical and dramatic landscapes and lyrical action. As the title suggests, not everything is at it seems and there are two sides to everything – the one we can see and the one that is hidden. This tendency to portray one thing, usually an amiable facade, and to hold back something else, such as a sinister core, defines the two outlaw characters at the center of the story. Brando is Rio, a charming cad and loner who will not be wronged, and Malden is Dad Longworth, an affable, charismatic leader who will do anything to look out for number one. They are partners in crime but their lives are set in conflict when they find themselves in a tough spot and Dad abandons Rio. The former reinvents himself as a sheriff and family man whose respect and popularity are built on lies. The latter is imprisoned for five years. When Rio escapes, he's hellbent on exacting revenge but in his own sweet time and thus he plays the one-eyed jack card and pretends that nothing happened when Dad left him in the lurch.
Everything in the film is built around this construct of two sidedness – the beautiful and treacherous, the tender and harsh, the lover and  killer, the friend and mortal enemy. Brando and Malden are every bit as good and real and complex here as they are in "A Streetcar Named Desire" and "On the Waterfront." Brando elicits great performances, too, from character actors Ben Johnson, Slim Pickens, Timothy Carey and Katy Jurado, among others.
Along with Charles Laughton's "Night of the Hunter," this ranks as one of the great one-offs in movie history in terms of actors who only directed once and displayed genius as filmmakers. The difference here is that Laughton did not act in "Hunter" whereas Brando carries this film in the role of the troubled protagonist. It is a true tour de force.
I have no idea why in its time and to this very day "One-Eyed Jacks" is considered a flawed or near masterpiece or viewed as a strange film that doesn't quite know what is is. I say it knows exactly what it is and it's the complexity of the visual and emotional canvas that makes it challenging for some views but that makes it a deep delight for me and others. Sometimes a film gets saddled with the baggage of its creator, and its creative lineage, and in this case Brando brings a lot of baggage and the authorial voice of the film is somewhat in question because of the various strong hands it passed through before he directed the picture. Then there's the fact the film reportedly went over budget and that its final cut was taken out of Brando's hands. There are also reports that a much longer version was screened in Europe but that print and footage has not been found. It's hard to say how much truth there is in the lost footage trail. It may be, as Scorsese has said, a legend or myth. It's too bad Brando was put off by the experience of how the film was mishandled by Paramount and tepidly received by the public that he never directed again because we surely lost some great work as a result.
75th anniversary of "Casablanca"
To my dismay, some fellow film buff friends of mine have problems with old Hollywood classics from, say, the 1940s because to their eyes and ears everything is dated, passe, corny or fake. I remind these friends that today's films may very well appear to be the same to future generations of film viewers. That is simply a function of the passage of time and of things like changing cinema technologies and cultural expectations. Looked at from another angle, films from the past offer rich time capsules in terms of attitudes, speech patterns, fashion trends and any number of other things that tell us something about those eras. But the fact is humanity doesn't really change much, if at all, from generation to generation or even from one century to another. The emotions and yearnings that drive us are universal and unaffected by the trappings of the times. The best works of art, including the best films, stand the test of time because they tap into these human streams in deep, expressive ways that move us, inspire us, entertain us and show us to ourselves. Just as we recognize and respond to our better and worse angels when portrayed in classic literature or theater or music or art, we do the same when it's portrayed in really good films. That's why the works of Langston Hughes, William Shakespeare, Duke Elliington and Rembrandt still affect us. That's why a classic such as "Casablanca," which celebrates 75 years in 2017, still touches us.
Ah, "Casablanca," even the name speaks magic. For many cinephiles, this movie is the epitome of the Golden Age of Hollywood's factory studio system. Before the auteur movement and the move toward more independent cinema made directors demi-gods, most of the men and women who helmed movies then were like "Casablanca" director Michael Curtiz – under-contract professionals who took whatever pictures they were assigned. They worked across many genres. The vast majority were, like Curtiz, purely a director as opposed to being a writer-director. The few exceptions to that rule then included Charlie Chaplin, Buster Keaton, Orson Welles, Preston Sturges, Billy Wilder and John Huston, The perfection of "Casablanca" or any film for that matter lies in many hands. In the case of "Casablanca," without a primary authorial voice in its director, the weight of credit then must go to the screenwriters. That masterful script was then beautifully directed, photographed and physically realized by a great cast of principal actors and extras as well as great set designers, lighting and sound technicians and costumers. The rhythms of the film were then artfully keyed by the editor and beautifully scored by the composer for the greatest dramatic effect. All these pros worked in harmony together to create an utterly seamless work of high drama, entertainment and art, without, for a second, being conscious of doing any such thing. They were simply serving the story.
And, oh, what a story, In lesser, not as caring hands the results would probably still have been engaging on some level but certainly not magical. This movie is all in the nuance. That's where the casting came in. We all know the stories of how George Raft and Ronald Reagan were considered for the part of Rick before it went to Humphrey Bogart. No one then or now could play world-weary cynic with a heart of gold as well as Bogart. The whole picture is anchored on his character and performance. A single wrong note or attitude or expression would irreparably disrupt and mar this impeccably tight tone poem of a movie whose dialogue, music and visual rhythms are so delicately calibrated.
Ingrid Bergman, Claude Raines, Paul Henreid, Conrad Veidt, Peter Lorre and Sydney Greenstreet were arguably never better than they were in this picture because they so fully inhabit their roles. This is an entirely studio, set-bound film and yet it immerses us more deeply and convincingly in its heightened Casablanca than most movies shot on location do with their real locales. It's all about the intention and execution and in the case of "Casablanca" the mood and the tension are so real because this very smart film also operates in the region of heart and soul. It is heartbreaking and inspiring but never sentimental. It expresses the complexity, conflict and ambivalence of that impossible situation involving displaced persons in a time of war, when people's lives and scruples were commodities on the open or black market.
In "Casablanca," everyone and everything has a price but that doesn't mean you still can't do the right thing.
The film is a wonderful melding of forms and styles. It's part suspense, intrigue, adventure, war, crime and noir picture. It has the allure of the exotic all about it because of its foreign locale and all the nationalities of the world converging there for refuge or escape. Fate and hope intersect at every corner. A desperateness hangs over the whole proceedings. Amidst the backdrop of politics playing with human lives, Nazi predators and illicit dealings, there's a great romance rekindled and sacrificed. Getting all this work as seemingly effortlessly as it does was a miracle. If you tried to write a "Casablanca" equivalent today you'd fail because it's mosaic and alchemy could only happen once.
Great movies preceded "Casablanca" and have followed it but for my tastes you can't make a better, more satisfying narrative entertainment film than this. I've seen more profound films, more artful films, more epic films, more realistic films, more moving films, but never a better film overall. And I think it helped that the crew making "Casablanca" were not conscious or intent on making something great or enduring or award-winning. There's not an ounce of pretension or artifice in the whole thing. The creators simply wanted to tell the story as well it could possibly be told. It turns out they were so committed to and accomplished at realizing the great script they had to work that they rendered a tapestry of indelible images, scenes and sounds and made a masterpiece anyway.
if it's been awhile since you've sat down to watch "Casablanca" or if by some strange circumstance you've never seen it or only seen part of it, then do yourself a favor and lose yourself completely in its charms. You won't be sorry.
"The Graduate" Revisited
This is the 50th anniversary for a much beloved yet peculiar film,"The Graduate" (1967), that landed as a sensation in its time, became an adored artifact of the 1960s but has steadily lost some of its stature and allure over the proceeding half-century. I watched it again the other night and while it's a film I've always admired and I still enjoy I can see now that it's a strange thing to have resonated so deeply in any era, even in its own breaking-the-rules time.
I mean, the new college graduate protagonist Benjamin Braddock sleeps with the mother of a childhood friend and then falls in love with the daughter and interrupts her marriage to run off with her. It's a preposterous plot line but it works, which is to say we go along with it, because the film is basically a farcical, satirical indictment of the establishment and an embrace of youthful rebellion and following your heart. The performances by a very fine cast mostly hold up. the writing perhaps less so and the direction is, well, needlessly showy. Mike Nichols was a Broadway wunderkind and a fresh force in cinema who helped push American filmmaking more in the direction of the various European New Wave movements with rapid cutting, restless camera, nonlinear structure and frank exposition. He veered dangerously close to going over the top with it all in his first three features – "Who's Afraid of Virginia Wolf?," "The Graduate" and "Catch 22" – I suspect because he was enthralled with the new freedom cinema offered and was just insecure enough not to trust the material to hold our attention without using various tricks. His much later work ("Working Girl," "Charlie Wilson's War") is far more traditional, visually and technically speaking, but far more satisfying, too.
The best thing about the movie is Dustin Hoffman's performance. It's a tour de force that sneaks up on you. He is so present and in the moment in every shot and scene and so real and truthful to the buttoned-down character he plays that it seems like he's doing nothing when in fact he's doing everything an actor's called to do. Much of his characterization is done without words. Indeed, his performance reminds me of those of the great silent film comedians like Chaplin and Keaton, only he's less busy and big.
My take on "The Graduate" today is that if not for Simon and Garfunkel's music, the film wouldn't work nearly as well as a '60s counterculture piece. Indeed, other than the music there's virtually nothing in the film that either overtly or even obliquely refers to the very decade it purportedly speaks to. There's no mention of civil rights or the war in Vietnam or the burgeoning feminist movement or the end of Camelot or the culture wars ushered in by rock 'n' roll, drugs and free love. There's no reference to politics either. Admittedly, Ben is from a privileged white suburbia world where some of those currents and issues would not be discussed or experienced. But even in those circles things would not have been so sterile or blind or one-dimensional that some of these things didn't come up or resonate or cause a conflict. The generation gap the film depicts is so generic that it would be easy to forget what decade the film is set in except for that music.
On the other hand, the film is far superior to the vast majority of comedies made in that era, especially the lame youth films of that decade. Even though the men who wrote (Buck Henry and Calder Wilingham) and directed (Nichols) "The Graduate" were much older than the generation they were obviously siding with – even Hoffman was far older than the character he played – they managed to catch a certain ironical spirit of the time that really was a carryover from the 1950s as much as it was a purely '60s sensibility.
Where the film is perhaps most interesting is in striking an odd but somehow effective balance of the romanticism, even idealism and anger of the '60s tinged with the cynicism that the '70s would more fully usher in. The end of the film echoes the beginning in that Ben is searching for his path in life. At the start, he's alone as he tries finding his way. At the end, he's with a girl, but still very much alone and adrift. Sure, he's defied the cookie-cutter, plastic life of his parents and their friends but at a price. He's lost his naiveté but gained a heavy does of reality that will, as we've come to know, likely find him following many of the very Establishment precepts he rejected as a young man.
Looked at today, the movie seems to have some mixed or superficial messages: the hot passions of life are all very ephemeral but desirable; going after what you want is a messy business but it's worth it; conformity equals comfort if not contentment so why settle for less? It kind of sounds like the very things "The Graduate" supposedly rejected. Ben, in middle age, probably ended up in a similar circumstance as his parents and their friends, not that you could have convinced him of it at the time. And so it goes…
Yolonda Ross
A few years ago Omaha native film/television actress Yolonda Ross came back for an Omaha Film Festival screening of her short film "Breaking Night," which she wrote, directed, produced and starred in. It's an impressive directorial debut from this fine actress who hopes to direct her first feature one day.
I've been writing about Yolonda for years, including a 2016 piece on her recurring role in the original Netflix series "The Get Down."
Here is a link the 2013 Reader article I wrote related to her "Breaking Night"–
https://leoadambiga.com/2013/02/28/yolonda-ross-adds-writer-director-to-actress-credits-shes-in-new-movies-by-david-mamet-and-john-sayles-aas-her-own-breaking-night-makes-the-festival-circuit/
You can find my other articles about Yolonda at–
https://leoadambiga.com/?s=yolonda+ross
"The Man Who Shot Liberty Valance"
The Omaha Community Playhouse is presenting a stage version of "The Man Who Shot Liberty Valance" that I didn't even know existed. The 1982 film is one of my favorites. In this picture Ford, who helped mythologize the West through his earlier work, takes a minimalist, revisionist look at the nature of truth and legend or as we might call it today, fake news. The film has still relevant insights into aspects of history, society, community, politics, justice, intolerance and friendship. James Stewart, John Wayne,  Lee Marvin and that great Ford stock company of supporting players star in this masterwork that even after many repeated viewings I continue to find new meaning in.
Here is a link to a story I wrote about it–
https://leoadambiga.com/2010/10/26/through-a-glass-darkly-a-western-masterpiece-looks-past-the-fog-of-myth-to-find-the-truth/
Richard Rush: Film Buff Heaven
Just got off the phone with filmmaker Richard Rush. If the name doesn't mean anything to you, it's understandable, as he's never been an iconic figure like his contemporaries Scorsese, Coppola, Ashby, DePalma, Lucas or Speilberg. But he wrote and directed some very good films from the early 1960s through the late 1970s that caught the cultural currents of their times. I called him today to inform him of the death of his old business partner in Los Angeles, Click Westin. The pair made industrials and promotional films together but Rush really wanted to be a feature director and when he finally scraped together the money to make one he and Westin dissolved their partnership. Westin, an Omaha native, had a career in film and television of his own. He wrote for early episodic TV and contributed to a number of feature scripts, though he didn't get credit. His lone feature credit is for the story of the 1967 drive-in feature "Nashville Rebel" starring Waylon Jennings. But Rush went on to have a really interesting if frustrating career as an indie filmmaker. He made a name for himself making rebel youth pictures, some of them for Roger Corman ("Hell's Angels on Wheels," "Psyche-Out," and "The Savage Seven"), and then he hit his stride with three strong comedies in the '70s, "Getting Straight," "Freebie and the Bean" and "The Stunt Man." Even though "The Stunt Man" became his greatest success commercially and critically speaking, it almost never got released. Years passed before he completed it and it finally saw the light of day. His troubles with the film industry have been legion and even after that great triumph, it was more than a decade before he made his next and as it turned out his last feature, "Color of Money," which I can honestly say is the only film I've ever seen where I thought the first half was brilliant and the second half was dreck. Anyway, Richard was very cordial on the phone and he fondly recalled his old mate, whom he'd not kept in contact with all these years. He appreciated my sharing the news. I then emailed him the story I wrote about Click as well as the obit that appeared locally about Westin. I must say I love the fact that I did not need to go through any hoops or gatekeepers or facilitators or liaisons to get to Richard. He doesn't have an agent or manager or publicist anymore and so I simply called him direct and a woman I took to be his housekeeper answered the phone and asked who was calling and after identifying myself as a journalist she handed over the phone to Richard. I wish it could be like that with every film subject I try to contact, but it's decidedly not. If you're not familiar with the work of Rush, I suggest you seek out the three films of his I've seen in their entirety and enthusiastically recommend: "Getting Straight," "Freebie and the Bean" and "The Stunt Man." They're not for everybody. Rush has a real anarchic, sardonic spirit running through his work and he often pushes the edges of comedy and drama in the same scene and certainly in the same sequence and that can be awkward and off-putting at times, But it's what makes his work so vital and provocative.
Director (14 credits)
2000 The Sinister Saga of Making 'The Stunt Man' (Video documentary)
1994 Color of Night
1980 The Stunt Man
1974 Freebie and the Bean
1970 Getting Straight
1968 Mod Squad (TV Series)
– The Guru (1968)
1968 A Man Called Dagger
1968 The Savage Seven
1968 Psych-Out
1967 Hells Angels on Wheels
1967 The Cups of San Sebastian
1967 Thunder Alley
1963 Of Love and Desire
1960 Too Soon to Love
Link to my Click Westin story at–
https://leoadambiga.com/2010/07/11/click-westin-back-in-the-screenwriting-game-again-at-age-83/
"The Incredible Shrinking Man" and "Downsizing" speak to each other and to us 60 years apart
Media wonks like me are always looking for anniversary tie-ins between something from the past and something happening right now. Being a film buff to boot, I like finding movies from, say, Hollywood's Golden Age, that have some thematic, visual or authorial resonance with contemporary movies. An obvious one that will be even more noticeable later this year has to do with Jack Arnold's "The Incredible Shrinking Man" from 1957 and Alexander Payne's "Downsizing" premiering later this year. That makes 60 years between films that have something to say to each other as well as about their respective times through the conceit of human miniaturization.
Making comparisons is always precarious but, as Payne would say, we're only talking movies here, so relax. Besides, it's irresistible discussing two films about small human beings even though each project's storyline, approach, resources and era of filmmaking is radically different from the other.
Another problem with doing a comparison in this case is that "Shrinking Man" is widely available for review while "Downsizing" hasn't even been completed yet. But I  have the script to go on as well as interviews I've done with Payne and a good chunk of his creative team.
In the earlier film the protagonist is miniaturized by accident or fate or phenomenon and his reduction is gradual and out of his control. In the later film the protagonist's downsizing is a choice that happens immediately upon demand. And where the 1957 film's hero is the lone person affected by this strange and frightening event, the hero of the 2017 film is one of an entire community or population experiencing miniaturization.
For all the films' differences, there are also some key similarities. Let's start with fact that each has an Everyman protagonist who ends up scaled down by mechanisms that speak to the anxieties of their times. "Shrinking Man's" Scott Carey, played by Grant Williams, is caught in a strange fog and dust out on the ocean. Given that the film is set in and was released in the first full decade of the nuclear age, the inevitable implication is that Scott's fallen victim to radioactive fallout. Relatively little was known then about the effects of radioactivity and that's why science fiction stories ran wild with conjectures of mutations that made things grow abnormally large. Well, here, writer Richard Matheson imagines the reverse result.
As Scott's diminutiveness advances, he is framed against the plastic suburban world of his home that increasingly becomes a foreboding, overwhelming prison of things that heretofore were neutral when he dominated but are now threats in his fragile new state. At one stage in his downsizing the family cat becomes a terrifying predator he must run from to escape. Later, when's he's even smaller, he gets stranded in the basement, where everything is an epic, life or death challenge – from navigating steps looming as cliffs he must scale to getting swept away in a water heater spill that for him is the equivalent of being caught in a flood to a spider that's no longer just a household pest but a frightening monster he must battle for his life. In a world where everything has spiraled out of scale, he's a vulnerable creature subject to objects and forces he once mastered but that are now beyond his control.
Throughout the shrinking phenomenon Scott's normal sized wife remains faithful until the differential makes things impossible to carry on anything resembling a normal relationship. He loses her and every outward artifice of his life. Stripped of all that he once used to define himself by, Scott is eventually only left with his mind, his heart and his soul. Faced with the inevitability of being reduced to a molecule, then an atom, then an electron and eventually to the smallest life particles, he enters the vast unknown of an infinite universe. It is at once sad, as he is alone, and inspiring, as he's become fully, intimately integrated with the matter of nature itself. By the conclusion he has moved from fearful, angry, desperate and despairing to surrender. No longer resistant, he gives himself over to a new reality in which he is the first human traveler. It is among the most profound, spiritual endings in cinema history.
Without giving away too much, Payne's "Downsizing" has its protagonist Paul choose to be miniaturized in a near future world where looming climate change catastrophe has motivated scientists to develop a means by which humans are reduced to four inches. Every day people's motivation to take this drastic action is variously noble, practical, desperate and exploitive. The environmentally conscious are willing to sacrifice their normal lives and everything in them in order to reduce their carbon and resource footprint and thus help save the planet. On the other end of the spectrum are the hustlers, hucksters, opportunists and traffickers who see a new world of suckers to con or to conduct illegal business with. In between these extremes is Paul, played by Matt Damon, who is convinced to sign up for downsizing transformation by his wife, played by Kristen Wiig. Paul is the classic go along to get along type who doesn't like making waves or going out on a limb. Yet he agrees to give up everything he knows to be miniaturized because he and his mate will take this leap of faith into the unknown together. Besides, there'll be doing their part to conserve resources in the hope that enough people will do the same to stem the catastrophic, apocalyptic end of life as we know it. It's the most dramatic decision and act of his life because once the process is complete, there is no turning or going back. It is irreversible.
Then there is the huge new industry sprung up overnight to support and outfit this pioneering alternative lifestyle. The consumerist culture of escapist cruises and retirement resorts finds new expression in the small world and its geodesic domed communities. The way people live in this manufactured, improvised reality mirrors the normal world and thus there's a class system of haves and have-nots, desirables and undesirables, predators and preyed upon.
When the couple go in for the procedure, they are led to separate labs. Paul goes through the process only to discover his wife had last minute second-thoughts and opted to not go through with it, after all. Thus, he's abandoned to face the small world alone. There he falls into something of a shell shock routine until he beings meeting people and seeing things he never would have met or seen before. This includes Euro-trash wheeler-dealer Goran, who can get anything for a price, and Vietnamese-American activist, Gong Jiang, who fights the injustice that confines a marginalized segment of the small world to ghettos. Paul is befriended by Goran, who wants nothing more than to corrupt the circumspect newcomer, but this good-hearted grifter settles for opening his innocent acolyte's eyes to the illicit commerce and trade this new world order offers. He can also get Paul places he couldn't get alone. Circumstances bring Paul and Gong together and he is at first put off by her fierce, single-minded focus but grows to admire her passion and to love her not just as a symbol of right but as a fully dimensional woman.
It is through these opposites of Gong and Goran that Paul goes on his greater adventure both within the social-political maelstrom of the downsized community and amidst the end-of-world crisis hanging over everybody, big and small alike. Indeed, he finds himself at the right place and at the right time to witness and participate in an epoch of global dimensions. His diminutive size makes him a candidate to join a group of pioneers whose mission is nothing less than securing the future of human civilization. Thus, by the end, "Downsizing" takes a spiritual turn not unlike "Shrinking" and suggests notions of man's place in the universe, on Planet Earth and in eternity.
Both films speak eloquently to the nature of man and the nature of existence itself and what it means to be human. At the end of these respective stories, Scott and Paul prepare to embark on journeys that will take them into ever new realms of unknowns. The conclusions suggest that it's not the end for these characters or for their fellow human beings, but rather the beginning. In the earlier film there is an underlying social consciousness that questions what have we wrought in the nuclear age in terms of our health and future. There's also the strong suggestion that in smashing the atom and releasing its energy we have reconnected with the very essence of mankind's beginnings and our elemental lineage with the stars. In the later film the social consciousness stream focuses on what man has done to spoil the Earth and the desperate measures taken to salvage a future for man to continue living on it. In that respect and others, these films speak across generations to each other and to us.
Before I bid peace out, a few notes about the creators of these two films:
The late Richard Matheson wrote the screenplay for "The Incredible Shrinking Man" by adapting  his own novel (called "The Shrinking Man"). Matheson was a prolific and much honored author novels, short stories and screenplays for film and television and much of his best known work is in the horror, fantasy, science fiction categories. Among other things, he wrote several films for Roger Corman, including adaptations of Edgar Allan Poe works, a handful of the best episodes of the original Twilight Zone series ("Nightmare at 20,000 Feet" and my all-time favorite "Little Girl Lost") and the made for TV movie "Duel" which made its very young director, He adapted his short story "Steel" into a Twilight Zone by the same title and decades later the story was made into the film "Real Steel" starring Hugh Jackman. Omaha's own Mauro Fiore was the cinematographer on that 2011 adaptation. Steven Speilberg, a hot commodity in Hollywood. He also wrote a well-regarded episode of the original "Star Trek" series – "The Enemy Within." His novel "I Am Legend" was adapted into the films "The Omega Man" and "I Am Legend." He also worked closely with director Dan Curtis on some fine TV movies, including "The Night Stalker," "The Night Strangler," "Dead of Night" and a great adaptation of Bram Stoker's "Dracula" starring Jack Palance. He also wrote for Western series and, well, if you look at his IMDB credits or go to his Wikipedia page you will see just what a titan he was among American popular writers.
The director of "The Incredible Shrinking Man," the late Jack Arnold, was a good not great filmmaker who made some interesting movies in addition to this one, including "It Came from Outer Space," "Creature from the Black Lagoon," "Man in the Shadow" and the made for TV "Marilyn: The Untold Story." Most of his directing credits were for episodiic TV shows from the 1960s through the mid-1980s.
Alexander Payne and Jim Taylor are one of Hollywood's great writing teams. "Downsizing" represents their second original script (their first was "Citizen Ruth") and their adaptations have included "Election," "About Schmidt" and "Sideways." Payne directed each of these projects and two more features that Taylor did not contribute to – "The Descendants" and "Nebraska." "Downsizing" represents their first foray into science fiction but the script doesn't read so much as a sci-fi picture as it does an epic yet intimate human story that straddles, like all their work, comedy and drama. Lots of big ideas are explored and expressed in the story.
Where Matheson didn't have the advantage of a director with great sophistication in Arnold, who was a studio journeyman, Payne is a world-class Indiwood filmmaker who has total creative control over his work. And where "Shrinking Man" was limited by a smallish budget and limited visual effects, though the effects are quite good not only for that time but even by today's standards, "Downsizing" is a big budge project employing state of the art CGI and other technologies that should make human miniaturization look far more real than ever imagined before.
"The Incredible Shrinking Man"
1957 film
7.7/10·IMDb
90%·Rotten Tomatoes
"The Incredible Shrinking Man" is a 1957 American black-and-white science fiction film from Universal-International, produced by Albert Zugsmith, directed by Jack Arnold, that starred Grant Williams and Randy Stuart. Wikipedia
Initial release: February 22, 1957
Director: Jack Arnold
Story by: Richard Matheson
Producer: Albert Zugsmith
Screenplay: Richard Matheson, Richard Alan Simmons
_ _ _
"Downsizing"
2017 film
IMDB http://www.imdb.com/title/tt1389072/
First reviews should appear by the end of May 2017
"Downsizing" is a 2017 American comedy from Paramount Pictures, produced by Jim Burke, directed by Alexander Payne, that stars Matt Damon, Kristen Wiig, Christoph Waltz, Hong Chau, Neil Patrick Harris, Jason Sudeikis and Bruce Willis.
https://en.wikipedia.org/wiki/Downsizing_(2017_film)
Initial release: December 23, 2017
Director: Alexander Payne
Story by: Alexander Payne, Jim Taylor
Producer: Jim Burke, Megan Ellison
Screenplay: Alexander Payne, Jim Taylor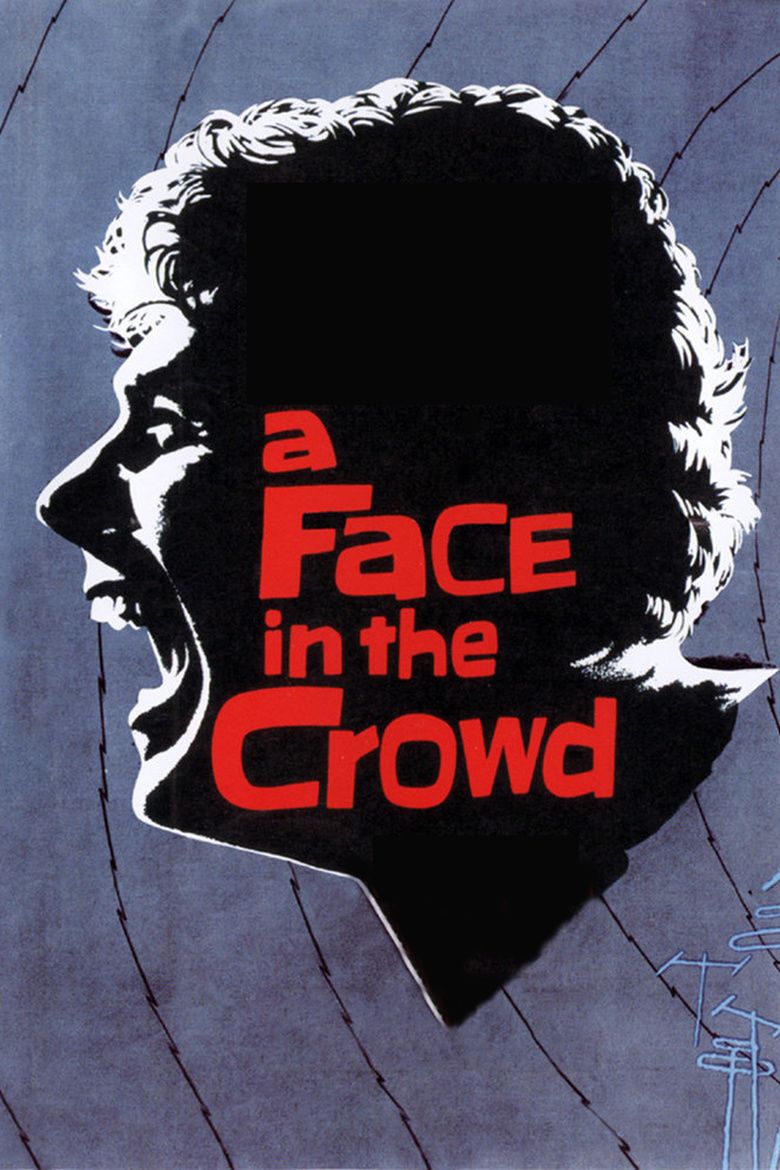 Cautionary tales of cinema, culture war and Donald Trump
As a film buff and cultural journalist I naturally look for connections between cinema and social-political currents. There's been much written about the parallels between a certain 1950s film's fictional themes and today's real-life the rise of Donald Trump to the seat of American power. I refer to Elia Kazan's scathing 1957 "A Face in the Crowd" written by Budd Schulberg (the two previously teamed for "On the Waterfront") that imagines a narcissist reprobate named Lonesome Rhodes, magnificently played by Andy Griffith, seducing segments of the nation through his insistent, cloying presence in the media and coming to a position of high influence. Only in "A Face in the Crowd" this egoist is exposed for the fraud and monster he is by those closest to him. But nothing dramatic like that happened in the case of Trump. So far. Instead of being called out and brought down, Trump rode waves of racism, classism, isolationism and xenophobia to win his party's nomination and eventually the presidency. I mean, plenty of people outside the Trump camp pointed out reasons why he is unfit for the job but those cautionary notes about his character were variously ignored, dismissed, discounted and countered by Trumpsters who would stop at nothing to see their champion of alternative facts gain the Oval Office. What the Kazan-Schulberg film failed to anticipate is that unlike in the 1950s, when there were very limited primary means of people getting information – print, radio and TV – the number of news, information and opinion channels has exponentially increased. Where Rhodes used radio and especially TV to fool people into loving him and then became the victim of that same medium, Trump largely bypassed traditional media and used social media to directly appeal to his base and thus build a movement unaffected by the three major networks or PBS or CNN. We are far past the time when an Edward R. Murrow or Walter Cronkite or Ted Koppel or some other trusted media news figure can make a difference by taking an editorial stand. There are far too many clamoring voices for any one pundit to count in the culture war being fought.
Then there's the old but new phenomenon of some of the electorate and public turning a blind eye and ear to data, reason, even common sense out of sheer naked allegiance to ideas based in fear, not fact, and without the discernment to separate real news from false news or irrefutable facts from alternative facts.
Is there someone brave enough in the Trump inner circle to go rouge and reveal whatever may be the darkest, damning secrets and lies behind what we already know about his house of cards private business empire, his shady dealings, his fascist leanings? Or will it take someone in a prosecutorial or oversight role looking from the outside in to let in the light and awaken the sleeping masses of his supporters?
Two earlier films starring the same actor, one based on a famous novel. "All the King's Men" and the other based on a hit play, "Born Yesterday," have Broderick Crawford portray bellicose men whose blind ambition and power corrupts them absolutely. Whatever populist ideals they once espoused and perhaps even believed have been corroded by rank avarice. There are some obvious overtones with Trump in these characters and stories.
But the more I think about it, the film that most particularly speaks to the venal way Trump operates is "Sweet Smell of Success" (1957), whose J.J. Hunsecker is the true antecedent of The Donald. The character of Hunsecker was patterned after such predatory real-life columnists as Walter Winchell, Hedda Hopper and Louella Parsons who could make or break careers with their alternately golden and poison pens.
Alexander Mackendrick directed the black and white classic that he co-wrote with Ernest Lehman and Clifford Odets. In the figure of Hunsecker, brilliantly played by Burt Lancaster, they imagine a vain, mean-spirited big city newspaper columnist who wields inordinate influence through his opinions, many of which are thinly veiled innuendoes, attacks and disparagements. Hunsecker cows people by threat, coercion, vendetta and the force of a bullying, overbearing personalty and a dark, sinister character that can neither tolerate the light of scrutiny nor the flame of truth. Hunsecker is at the center of his own world that he expects to orbit around him to pay him fealty. He's also more than ready to do verbal battle with and to threaten acton against anyone he views as an opponent or obstacle. As far as Hunsecker's concerned, your either with him or against him. There's no middle ground. Hunsecker sees only black and white and he's predisposed to see the worst and weaknesses in people because that's what he preys upon in order to exert influence and to extort favors.
A figure like Hunsecker can only survive by appealing to the lowest common denominator, i.e. an uneducated population's fears and resentments, and by parlaying the weird cult of celebrity and authority that attends anyone in the public eye. A Hunsecker can only rule if he's aided and abetted by toadies, stooges and functionaries who gladly put aside morals and scruples to further his ends and their own agendas. And a Hunsecker is only as powerful as the public's gullibility allows.
Does this sound like anyone who's recently maneuvered his way into the halls of power in our present day real world?
The difference being that Hunsecker, just like his real-life inspirations, never got this much power. The closest that an American political reactionary got to this much power in the last century was Sen. Joseph McCarthy, who was nothing more than a gangster and opportunist posing as a public servant. McCarthy was undone in large part by how poorly he came off on television. Trump plays poorly in the media to those predisposed to dislike him but he apparently comes off well to those inclined to support him, which may speak to both the idealogical divide and the weird space occupied by reality TV figures and their followings. If Trump could get this far with so little to offer other than his huge personal bankroll and eventual big GOP dollars, then who's to say someone even more outlandish or dangerous than Trump might not rally enough support to follow in his footsteps?
In these reactionary times amid decentralized new media and dumbed-down public education, the once unthinkable notion of a Trump coming to power in America has happened. What comes next may be even scarier.
Atticus Finch-Barack Obama give way to Bob Ewell-Donald Trump
In this 57th anniversary year of the debut of Harper Lee's 1960 novel "To Kill a Mockingbird" and the 55th anniversary of the 1962 film adaptation's release, I reflect on some sobering truths taken from that classic, much beloved story. Truths reflective of today's American civil-societal-political landscape.
The irony is that the story's revered figure of Atticus Finch, a fictional white Southern lawyer who represents so many universally admired qualities, found his most direct expression in this nation's first black president, Barack Obama. The comparison was obvious and Obama's admiration for what Atticus embodies was made evident when in his farewell address he quoted something that fictional character utters in the book and film. Obama said, "If our democracy is to work in this increasingly diverse nation, each one of us needs to try to heed the advice of a great character in American fiction, Atticus Finch: 'You never really understand a person until you consider things from his point of view. Until you climb into his skin and walk around in it.'"
Yes, Atticus turns out to have racist leanings in the long-delayed sequel "Go Set a Watchman" but that's hardly surprising given the time and place he came from. None of us are free of sin or fault. Good principles and actions don't require perfection. The revelation that Atticus attended KKK meetings and opposed integration while still defending a black man accused of a rape he didn't commit is simply acknowledgement of how complex race is and how far as a nation we have to go in addressing it. In his farewell speech Obama told blacks to learn the struggles of other minority groups and he admonished whites to acknowledge the stain of this country's earlier generations are not gone. When minority groups "voice discontent," he said. "they're not just engaging in reverse racism or practicing political correctness; that when they wage peaceful protest, they're not demanding special treatment, but the equal treatment our Founders promised."
During his two terms the diplomatic, gentlemanly Obama championed social justice and opposed infringements on freedom and equality. Like Atticus, he walked the walk of virtue and idealism, of fair play and public service, and he extended his hand to the equivalents of Boo Radley and Tom Robinson in our midst. Though Obama had considerable support within the Democratic party and even more broadly throughout the nation and world, he was repeatedly criticized and stonewalled by the Republican controlled Congress. Many of us surmised this was due to the gridlock of entrenched, unwieldy party politics grinding the tried and true American system of across-the-aisles idealogical compromise to a halt. Racism may have been the bigger issue in play. The recent election revealed how reviled Obama is by a sizable segment of the American populace whose elected representatives are some combination of Republican, conservative and fundamentalist. Not every Obama detractor and Trump supporter is an out and out racist but it's true about enough of them to show a clear pattern.
Trump's angry man campaign was filled with bigoted, misogynistic, nationalistic rhetoric that put big business and capitalism ahead of human rights, civil rights, women's rights, social safety nets and environmental protections. He referred to harsh law and order crack downs on those deemed to be disloyal dissidents and enemies of the state. He threatened closing borders and deporting undocumented millions. He connoted militarism with nationalism, patriotism and Christian values. In his first few days in office he seems hell-bent on following through on his alarming agenda.
All of this has gave permission to white supremacists and other hate mongers to react violently against people of color and different origins, to disrespectfully treat women, to ignore clear and present danger realities such as global warming and to override the will of the people by renewing projects that history tells us will deface and pollute precious lands and waters.
"King of Comedy" a dark reflection of our times
Martin Scorsese and Robert De Niro enjoy one of the great cinema muse relationships in movie history. Few American directors have found an actor who so thoroughly inhabits their screen worlds as De Niro does his old friend's. The pair are best known for their collaborations on:
"Mean Streets" "
"Taxi Driver"
"New York, New York"
"Raging Bull"
"Goodfellas"
"Casino"
Powerful films all. But, as you'll read, I'm making the case for Scorsese's least known and seen film with De Niro, "The King of Comedy," as a woefully under-appreciated work that ranks right up there with their best teamings.
Cases can be made for five of the other six pictures they did together to be considered in the Top 100 American movies of all-time: In an unusually strong decade for film, "Mean Streets" and "Taxi Driver" are certainly among the very best of that '70s bumper crop of New Hollywood films. The first is an alternately gritty, trippy look at the small-time mob subculture that goes much deeper than crime movies of the past ever dared. The second is a cautionary tale fever dream that anticipates the cult of celebrity around violence. Though an acquired taste because of its uncompromising fatalistic uneasy rumination on love, "New York, New York" is a lush, inspired melding of intense psychological drama, magic realism and classic MGM musical. "Raging Bull" is often cited as THE film of the '80s for its artful, brutal take on boxer Jake Lamotta and "Goodfellas" expanded on what Coppola did with the mob in the first two "Gpdfather" films by exploring in more detail the lives of men and women bound up in that life they call "our thing."
Just as De Niro came to the fore as an actor who penetrates characters in unusually deep, perceptive ways, Scorsese does the same as a storyteller working on the periphery of human conduct. Extremes of emotions and situations are their metier. Their mutual penchant for digging down into edgy material make them perfect collaborators. "The King of Comedy" is a dark film whose intense, deadpan approach to disturbing incidents makes it read as a straight drama much of the time. But it's really a satire bordering on farce and theater of the absurd about obsession with fame and media. De Niro plays Rupert Pupkin, an emotionally stunted wannabe comic and talk show host who's prepared to go to any lengths to make his show biz fantasies reality. His intrusive, hostile pursuit of affirmation and opportunity from fictional talk show host Jerry Langford (Jerry Lewis) grows ever more dangerous and aggressive and eventually turns criminal. The character of Pupkin is often compared to Travis Bickle in "Taxi Driver" and there are definite similarities. Both are isolated loners living in their own heads. Viewing himself as a kind of avenging angel, the loser Travis fixates on cleaning the streets of the human trash he sees around him and rescuing the child prostitute played by Jodi Foster. After growing up ridiculed and bullied, chasing autographs from celebrities, Rupert sees himself as entitled to what his fixation, Jerry Langford, has and he hatches a plot with a fellow nut case (played by Sandra Bernhard) to kidnap Jerry. Rupert's ransom: doing a standup routine on Jerry's show to be aired nationwide.
"King of Comedy" depicts the extremes, dangers and blurring of lines that make the object of celebrity media worship a target of an unstable mind. De Niro delivers a pitch perfect, tour de force performance as a vainglorious neurotic whose love for Jerry masks an ever bigger hate.
The film is filled with awkward, all-too-real situations that make us uncomfortable because we can identify with Pupkin's desperate need to be liked, to be respected, to be taken seriously. The character is full of contradictions and De Niro strikes an incredible balance of grotesquerie, sweetness, delusion and determination..As Rupert, De Niro is pathetic, inspiring, scary, funny, needy and strong.
It had been awhile since I'd seen the film before catching it for free on YouTube the other night and I must say it holds up very well, and perhaps resonates even more with these times than with the time it was made and released (1983). After all, in an era when America's elected a bombastic, egomaniacal reality TV star and grifter as president, is it such a stretch to think that someone could extort and kidnap their way onto late night television? "Triumph of the Will" (1935), "State of the Union" (1948), "A Face in the Crowd" (1957) "Medium Cool" (1969), "Network" (1976) and "Wag the Dog" (1997)show, decade by decade, the unholy alliance we've made with mass media's ability to manipulate, seduce, exploit and distort. Likewise, "The King of Comedy" (1983) shows just how far some among us are prepared to go for attention, power, fame.
Now, more than three decades since the film's release, De Niro currently stars as an old, belligerent standup in "The Comedian," a film that Scorsese was originally going to direct but didn't. I haven't seen it and so I can only go by the reviews I've read, but it appears to be a real misfire. I will hold judgment until I see it for myself, and I want to because I'm eager to compare and contrast what De Niro did with the standup he portrays in "King" to the comic he plays in the new film.
After recently watching "The Graduate" and now "The King of Comedy," I was reminded of what brilliant chameleons Dustin Hoffman and Robert De Niro were early in their film careers. They very much followed what Marlon Brando did during his first decade and a half in Hollywood by submerging themselves in very different characters from film to film to film. Their collections of characterizations may be the most diverse in American film history. These kinds of actors are rare. The closest equivalents to them we have in contemporary cinema may be Daniel Day Lewis and Johnny Depp.
But I digress. Be sure to check out "The King of Comedy" and let me know what you think of its ballsy, over-the-top, sometimes surreal yet always thoroughly grounded take on the implications of seeking celebrity as its own reward and the thin line between harmless flights of fancy and deranged compulsion. In its view, the American Dream and the American Nightmare are two sides of the same obsession. Be careful what you ask for it seems to be saying. And don't look now, but that schmuck and impossibly irritating, shallow moron may just be the next Big Thing in entertainment, media or some other sphere of public influence. There's something Trumpian about the whole thing and its media is the message theme.
Image credit: Silver Screen Collection | Getty Images
Forty-five years later and "The Godfather" still haunts us
Forty-five years ago "The Godfather" first hit screens and it immediately became embedded in American pop culture consciousness. Its enduring impact has defined the parameters of an entire genre, the mob movie, with its satisfying blend of old and new filmmaking. It's also come to be regarded as the apogee of the New Hollywood even though it was very much made in the old studio system manner. The difference being that Coppola was in the vanguard of the brash New Hollywood directors. He would go on to direct in many different styles, but with "The Godfather" he chose a formalistic, though decidedly not formulaic, approach in keeping with the work of old masters like William Wyler and Elia Kazan but also reflective of the New Waves in cinema from around the world.
I actually think his "The Conversation" and "Apocalypse Now" are better films than "The Godfather" and "The Godfather II" because he had even more creative control on them and didn't have the studios breathing down his neck the way he did on the first "Godfather" film.
But there is no doubt that with "The Godfather" and its sequel he and his creative collaborators gave us indelible images. enduring lines, memorable characters, impressive set pieces and total immersion in a shadowy world hitherto unknown to us.
I think it's safe to say that while any number of filmmakers could have made a passable adaptation of the Maria Puzo novel then, only Francis Ford Coppola could have given it such a rich, deeply textured look and feel. He found a way into telling this intimate exploration of a crime family pursing its own version of the American Dream that was at once completely specific to the characters but also totally universal. Their personal, familial journey as mobsters, though foreign to us, became our shared journey because the layered details of their daily lives, aspirations and struggles mirrored in many ways our own.
In many ways "The Godfather" saga is the classic tale of The Other, in this case an immigrant patriarch who uses his guile and force of personality to find extra legal ways of serving the interests of his people, his family and the public.
Coppola was ideally suited to make the project more than just another genre movie or mere surface depiction of a colorful subculture because he straddled multiple worlds that gave him great insights into theater, literature, cinema, culture, history, this nation and the Italian-American experience. Growing up in 1940s-1950s New York, Coppola was both fully integrated into the mainstream as a second generation Italian-American and apart from it in an era when ethnic identity was a huge thing.
The filmmaker's most essential skill is as a writer and with "The Godfather" he took material that in lesser hands could have been reduced to stereotypes and elevated it to mythic, Shakespearean dimensions without ever sacrificing reality. That's a difficult feat. He did the same with "Patton," the 1970 film he wrote but that Franklin Schaffner helmed.
Of course, what Coppola does in the sequel to "The Godfather" is truly extraordinary because he goes deeper, more epic yet and still never loses the personal stories and characterizations that anchor the whole thing. In "The Godfather II," which is partly also a prequel, he establishes the incidents, rhythms and motivations that made Don Corleone who he was when we meet him in the first film. Of course, Coppola subsequently reedited "Godfather I and II" to create a seamless, single narrative that covers the genesis and arc of the Corleone empire in America and its roots in Italy.
"Godfather III" does not work nearly as well as the first two films and seems a forced or contrived rather than organic continuation and culmination of the saga.
The best directors will tell you that casting, next to the script and the editing process, is the most important part of filmmaking and with the first two "Godfather" films, which are hard to separate because they are so intertwined, Coppola mixed and matched a great stew of Method and non-Method actors to create a great ensemble.
The depth of acting talent and pitch perfect performances are staggering: Brando, Pacino, Caan, Cazale, Duvall, Conte, Hayden, Keaton, Castellano, Marley, Lettieri, Vigoda, Shire, Spradlin, Rocco, De Niro. Strasberg, Kirby, "Godfather I and II" arguably the best cast films of all time, from top to bottom. One of the best portrayals is by an actor none of us have ever heard of – Gastone Moschin. He memorably plays the infamous Fanucci in Part II. And there are many other Italian and American actors whose names are obscure but whose work in those films is brilliant. Coppola is a great director of actors and he beautifully blends and modulates these performances by very different players.
Coppola's great way into the story was making it a dark rumination on the American Dream. He saw the dramatic potential of examining the mafia as a culture and community that can exist outside the law by exploiting the fear, avarice and greed of people and working within the corruption of the system to gain power and influence. Personally, I've always thought of the films as variations of vampire tales because these dark, brooding characters operate within a very old, secret, closed society full of ritual. They also prey on the weak and do their most ignominious work at night, under the cover of darkness. drawing the blood of the innocent and not so innocent alike. While these mob creatures do not literally feast on blood, they do extract blood money and they do willfully spill blood, even from colleagues, friends and family. No one is safe while they inhabit the streets. Alongside the danger they present, there is also something seductive, even romantic about mobsters operating outside the law/ And there is also the allure of the power they have and the fear they incite.
"The Godfather" set the standard for crime films from there on out. It's been imitated but never equaled by those who've tried. Sergio Leone took his own singular approach to the subject matter in "Once Upon a Time in America" and may have actually surpassed what Coppola did. Michael Mann came close  in "Heat." But Coppola got there first and 45 years since the release of "The Godfather" it has not only stood the test of time but perhaps even become more admired than before, if that's even possible. That film and its sequel continue to haunt us because they speak so truthfully, powerfully and personally to the family-societal-cultural-political dynamics they navigate. For all their venal acts, we care about the characters because they follow a code and we can see ourselves in them. We are equally repelled and attracted to them because they embody the very worst and best in us. And for those reasons these films will always be among the most watched and admired of all time.
Film noir, Donald Trump and art imitating life (or is it the other way around?)
The grey, misty, foggy gloom that's settled over Omaha, combined with the United States presidential inauguration and transfer of executive power taking place today, has me in a film noir state of mind. The dark, ill-fated world of that cinema genre contains a certain beauty in its interplay of light and shadow, stark cityscapes, back alley brawls, smoky back room dealings, white hot neon seduction and cold betrayal. it is a dog-eat-dog, predatory world of nihilism and existentialism, of bald avarice, greed and lust. The genre grew out of German Expressionism and took root in a World War Ii America of waning innocence and idealism and had its heyday from about 1941 through 1959. The genre reflected the undercurrent of anxieties of those times: economic depression, hot war, cold war, the bomb, racial strife, organized crime and corruption, et cetera. Every once in a while film noir gets an update or homage when the genre seems a good template for a particularly troubling period, and so "The Long Goodbye," "Chinatown" and "Body Heat" spoke to their time. Even the most famous American film about a White House occupant brought down by an investigation, "All the President's Men," is at its heart a film noir.
Film noir is as apt a metaphor as I can find for the tenor that the new Commander in Chief and his henchmen are asserting as the new gang in town in this time of division and uncertainty.
Viewed in a certain noirish, fatalistic light, our nation's capitol is a battleground between opposing mobs, syndicates and special interests that we just happen to call administrations, political parties, departments, think tanks, consultants and lobbyists. None may meet the technical or legal definition of crooks or criminal enterprises, but the corruption, under-handed dealings, budgetary overruns, hush money, slush funds, scandals, threats and vendettas are real. They certainly come with the territory. Some of our elected officials navigate this underworld with some subtlety. Others are more brazen about it.
Donald Trump is a lot like some of the heavies in classic noir. He doesn't pose to be anyone than who he is – a rich, powerful man who will stop at nothing to get his way. Think of the character Noah Cross (John Huston) in "Chinatown" or – and how's this for irony? – Ronald Reagan as Jack Browning in the 1964 made-for-TV adaptation of Hemingway's "The Killers." Yes. Trump has the part down pat. Calculating when it serves him and impulsive when things get tight. Ruthless, vindictive, self-centered, vain. A misogynist with a decorative dumb blonde on his arm. Always scheming to get what he sees as his. You cross him at your own risk. He's right out front in his I'm-above-the-law attitudes and actions. Smug in his confidence that nothing, not even the rule of law, can touch him.
Where before Trump had only partners and shareholders to answer to, he now has a nation, a party, a congress and an administration to hold him accountable. But will we? Will the office and responsibility he now holds change him? Will he grow emotionally and intellectually into the position? Will the system of oversight work to reign him in when necessary? Or will this rank opportunist find ways and loopholes to get around every modulating check and balance to feed his ego and greed?
What about his agenda? Is there really anything more to it than his nationalistic appeal to make America great again, whatever that means? Isn't it just all about lining the pockets of rich people like himself? Will small business people and low to middle class workers really see any benefits, especially if they have to pay for health care themselves and if inflation spikes and interest rates go up? Won't average homeowners and taxpayers pay the brunt of his plan?
Won't Trump be just another CEO or Boss in this economic political landscape that puts the interests of corporations above the greater good? If he gets his way and follows through on his promises to deport the undocumented, to close borders, to crack down on undesirables, to force loyalty oaths and to cut the safety net for the vulnerable, won't he be a capo or despot by any other name?
So, in this scenario who is the film noir equivalent of the hardboiled character that will take on Trump and his gang? if it comes down to it, who will help expose him in a journalistic or criminal investigation that looks deep into the shadows of some wrongdoing rising to the level of impeachable offense? Might it be a grizzled reporter or cop or attorney or even senator who has the guts and I've-got-nothing-to-lose chutzpah to poke his nose where it's not wanted and risk getting it broken or slashed? Would any traditional media or law enforcement officer or court or elected official have the will and courage to risk everything to expose such things? Or would it have to come from an outlier like an Edward Snowden?
Let's hope it doesn't come to needing a Sam Spade or Jake Gittes to haunt those dark streets in search of answers to secrets and lies, plots and scandals. But if it does, I will try to view the brooding, menacing, treacherous America of Trumpland as a sprawling film noir and hope that a femme fatale or false move undoes it all and humbles him before our eyes.
Stanley Kubrick and Alexander Payne: An unexpected congruence
Been revisiting the work of the late Stanley Kubrick. While I've always regarded him as a true master and genius of cinema, my appreciation for just how far ahead he was of his times is deeper than before. He may be the boldest independent filmmaker to ever come out of America. When the Hollywood studio system still had an iron grip on the industry, as an outlier totally outside that apparatus he went ahead and taught himself filmmaking, got his work distributed and within a few years Hollywood came knocking at his door. He did this long before John Cassavettes. He did it long before there were film schools. He forced himself into the world cinema ranks without the benefit of having come up through the studio system or having a mentor or working in television or theater. He just made himself into a filmmaker through sheer will and talent. He eventually entered a longterm contract with Warner Brothers that gave him remarkable freedom to make films on his terms with little or no interference from the suits. It's the same kind of arrangement Woody Allen later struck and still enjoys today. But what got Kubrick noticed by the studios in the first place were doc projects he audaciously made on his own, "The Day of the Fight" and "The Flying Padre,"followed by two narrative features he also made on his own, "Fear and Desire" and "Killer's Kiss," thus proving he could produce and direct as good a B picture as any of the studios. Whereas making commercially viable films outside the system is fairly routine today, doing so in the late 1940s-early 1950s as he did was unheard of. It helped that this once prodigy still photographer had done photo essays for Look Magazine. He was a brilliant visualist and storyteller and an astute cinephile, He learned practically everything he needed to know to be a filmmaker through his photography work and watching movies. Of course, someone like Kubrick or Alexander Payne doesn't just watch a film, at least a compelling one, they analyze and absorb it. Their insatiable intellects make a study of everything that falls in their gaze.
In his early 20s, Kubrick rented a motion picture camera and shot those two documentary shorts with it, both of which he sold. Then came the two indie features. Neither is very good but each shows the filmmaker's great eye for composing beautifully lit and evocative shots and for handling complex movements and actions. An indie distributor saw the first feature and got it shown in art houses. United Artists took interest in the second and offered Kubrick a deal to make a feature for them, which became "The Killing," his inventive and effective racetrack heist picture that marked him as a serious talent. That led to his first masterpiece, the brilliant anti-war film "Paths of Glory." It marked his first time working outside the U.S. and with a major star, Kirk Douglas. "Killing" and "Paths" displayed his sardonic sensibiliities visual poetry, precise compositions and facility for authenticity, all of which became trademarks for his subsequent work. Kubrick's first full foray into big Hollywood studio filmmaking came when Douglas asked him to helm "Spartacus" after firing veteran A-list director Anthony Mann following the first few days of production. It was Kirk's project. Just as Douglas clashed with Mann, he did with Kubrick, who hated being a director for hire without final say – a position he vowed never to be in again and he wasn't – though the well-received project did boost his standing in the industry as a bankable artist. His next two projects, "Lolita" and "Dr. Strangelove," were completely different than any American films of that era in their incredibly frank, intelligent and satiric treatment of very sensitive subjects that in lesser hands would have fallen flat or rang dishonest or been ridiculous.
And then he changed the face of cinema for evermore by making his most ambitious film to date, "2001: A Space Odyssey." Before "2001" the best sci-fi film was "Forbidden Planet," a very serious, big-budget project that I adore but that when compared to Kubrick's work is a naive and simplistic cartoon. Outside the U.S. Fritz Lang made a German masterwork in "Metropolis," but we're confining this discussion to American films. Kubrick raised the genre to heights never before seen or imagined and arguably never since surpassed. It is a work of art unafraid to tackle the biggest questions concerning life on Earth, the universe and eternity. Which brings me to Alexander Payne and a certain congruence between his work and the work of Kubrick.
In rewatching Payne's work to prepare for the release of the new edition of my book "Alexander Payne: His Journey in Film," I realized that they are twinned satirists who insistently tweak, challenge, subvert and decry the worst in humankind yet offer a glimmer of hope in the end, though Kubrick's endings are decidedly less hopeful and more pessimistic. But these artists' works definitely share an affinity for the ambiguous, complex and dual natures of people. They both dislike authority, exploitation, manipulation and dishonesty. Their films seamlessly juggle multiple storylines. Their films also share the keen sense of observation that comes from analytical and intuitive minds that place us as viewers at a distance so as to keep us intellectually and emotionally involved without indicating too much what we are to feel. They each respect us enough to let us glean what we will without beating us over the head with cues. Visually. Payne is not at Kubrick's level, at least not yet, though his compositions, cutting and visuals have become more and more cinematic, rhythmic and poetic. And where Kubrick was making and in many cases reinventing highly evolved genre films right from the start ("Day of the Fight" is a boxing film, "Fear and Desire" is a war story, "Killer's Kiss" is a suspense film, "The Killing" is a heist pic, "Paths of Glory" is a war story, "Spartacus" is a historical epic, et cetera), Payne has not worked in hard and fast genres, except he calls everything he makes a comedy. "Citizen Ruth" is a social satire about abortion and a lot of other things. "Election" is a high school comedy about blind ambition and mid-life crisis. "About Schmidt" is a personal dramedy about identity crisis. "Sideways" is at once a buddy pic, road flick and love story. "The Descendants" is a family dramedy about infidelity, loss and love. "Nebraska" is an elegiac tone poem about aging, family and community. The film he still has in production "Downsizing" is, whether he agrees or not, a sci fi film that not unlike "2001" takes on major social, political, cultural, philosophical and spiritual topics. It's also a love story. Payne has always talked about wanting to work in genres and this may be his first venture there, though this is a terrestrial story, not an extraterrestial tale. No spaceships or monoliths or Star Child or self-aware Hal computer here. However, the entire plot does hinge on speculative new technology that makes it possible for humans to downsize or miniaturize themselves to a few inches tall and much of the story unfolds in the hypothesized Small World. There's yet another fictional world depicted, this one akin to a Middle Earth, that also has a major role in what reads like a post-modernist fable. I am not suggesting that Payne's "Downsizing" will be the cinematic landmark that "2001 was but then again, maybe, just maybe, it might be. I, for one, can't wait to see.
Of course, Kubrick considered more big ideas in his subsequent genre films "A Clockwork Orange" (sci-fi), "Barry Lyndon" (historical epic), "The Shining" (horror), "Full Metal Jacket" (war) and "Eyes Wide Shut" (love/relationships). Perhaps Payne will get around to that Western he's long talked about and, who knows, maybe he'll try his hand at a war film or an historical drama. Whatever he does, you can be sure it will be done with ultimate care, rigor and agility. Just as Kubrick's body work by his seventh film already made him a world cinema giant, Payne is at that same point, too. In fact, Payne's first two features were far stronger than Kubrick's. You might argue that Kubrick's next few films on through "Strangelove" were somewhat more impressive than Payne's work from "About Schmidt" on through "Nebraska." By that mean, Kubrick's work was also visionary and unconventional and groundbreaking. I can't say that for Payne's works, although within the conventions he works in his work is unmatched. And then Kubrick went to a whole other level with "2001." Something tells me Payne will do the same thing with "Downsizing."
"Downsizing" may elevate filmmaker to new heights
"Alexander Payne: His Journey in Film" your guide to his cinema universe
The epic tragicomic tale told in Alexander Payne's "Downsizing" (2017) tackles big ideas having to do with pressing world crises and universal, age-old human conflicts. The story's imagined solution to ever depleted world resources is downsizing human beings to a fraction of normal size, thus decreasing mankind's footprint on planet Earth. Only the reduction experience doesn't quite go the way that Paul, the Everyman hero played by Matt Damon, envisioned. We go down the rabbit hole of this dark wonderland with Matt into a mind-blowing, soul-stirring, heart-breaking and ultimately inspiring odyssey that traverses everything from geo-political intrigue to classism and racism to human trafficking to love. The adventure takes us into new worlds that may or may not be the salvation of civilization but that just may be, for better or worse, the new dawn of man. Payne and his collaborators have traveled the globe to make an ambitious film shooting in multiple countries and starring an international cast. It promises to be a cinematic experience filled with spectacle, pathos and satire, yet never losing touch with human intimacy. As we know by now, every Payne film is about a physical, emotional, intellectual journey that tests its protagonists with some crucible they must endure in order to reach a new place, literally or metaphorically speaking. The stakes for the journey Paul takes in "Downsizing" are higher than for any journey in Payne's other films because, unbeknownst to Paul, humanity's future rests on his actions.
Payne and his film will get lots of attention when it releases mid-t0-late 2017. I think it will be the most talked about American film of the year. If it does resonate strongly enough with audiences it could very well catapult the filmmaker into a new category alongside such names as Tarantino, Scorsese, Cameron, Soderbergh and Nolan. Like their critically acclaimed movies that also become box office hits, Payne's "Downsizing" may be his first film to not only reach the $100 million gross mark but to pull in well in excess of that number. It may also mark the film that finally wins him a Best Director Oscar. For someone like me who has closely covered Payne for a generation, there is much to anticipate and to report on in the coming year. After writing about the film last winter-spring and not much at all the last few months, I will be ramping up my coverage the remainder of this year through all of next year.
If you admire Payne's films and want to know what goes into making them, then you will want to follow my reporting. You will also want to get a copy of my book"Alexander Payne: His Journey in Film." It is updated and current through Payne's "Nebraska" and "Downsizing" projects. This passion project and labor of love is a must-read for movie buffs and fans. It is your companion guide to understanding his cinema universe. As an author-journalist-blogger, I often write about film and in 2012 I turned my in-depth reporting about Payne into this book. It is the most comprehensive study of his cinema career and work to be found anywhere. Its collection of articles and essays is based on interviews I conducted with Payne and with many of his key collaborators. My new edition is releasing this fall through River Junction Press in Omaha and features expanded and enhanced content, including a Discussion Guide with Index. It makes a great resource for film buffs, critics, filmmakers, educators and students as well as more casual film fans who want a handy Payne primer and trivia goldmine.
"Alexander Payne: His Journey in Film" takes you deep inside the creative process of one of the world's leading cinema artists and follows the arc of his filmmaking journey over a 20-year span, when he went from brash indie newcomer to mature, consummate veteran. Along the way, he's made a handful of the best reviewed American films of the past two decades and his movies have garnered many top honors at festivals and at the Independent Spirit Awards, the Golden Globes and the Academy Awards.
Available via Amazon, Barnes and Noble, Kindle and at select book stores and gift shops.
The book sells for $25.95, plus tax.
Strong praise for "Alexander Payne: His Journey in Film"–
"This is without question the single best study of Alexander Payne's films, as well as the filmmaker himself and his filmmaking process. In charting the first two decades of Payne's remarkable career, Leo Adam Biga pieces together an indelible portrait of an independent American artist, and one that's conveyed largely in the filmmaker's own words. This is an invaluable contribution to film history and criticism – and a sheer pleasure to read as well." – Thomas Schatz, Film scholar and author ("The Genius of the System")
1950s Cinema: An under-appreciated decade of film and ferment
I am amused by the persistent myth that 1950s America was somehow this sterile time capsule when the mass consumer population became lulled into a kind of stupor that made them numb or oblivious to reality. Or that it's a decade when nothing much happened compared, say, to the 1960s. Nothing could be further from the truth.
To portray the '50s as a big bore or big nothing is as inaccurate as purporting that everyone in the '60s was active in the counterculture movement, protesting in the streets, experimenting with drugs, et cetera, when in reality relatively very few people did those things. When it comes to social phenomena, most people are observers, not participants. But that's not to say they're unaffected by those same forces. They very much are.
The movies of any decade offer a somewhat reliable reflection of whatever is on the minds and in the hearts of artists and audiences during that time frame. The caveat to this is that you will inevitably find what you're looking for if you examine any decade with a certain predisposition or agenda.
Sure, there was a lot of purely escapist fare released in the '50s  courtesy the glorified soap operas, big studio musicals, sword and sandal epics and romantic comedies that filled screens. But there were also many pictures dredging up the fears, anxieties, neuroses and complexes over any number of social-political topics. Groundbreaking troubled youth pics, film noir classics, anti-war movies, socially conscious westerns and psychological science fiction flicks were among the genre films to take on sensitive subjects.
The '50s was full of conflicting social, cultural, political, upheaval and the best film artists mirrored those currents in their work, if not overtly than metaphorically.
The canvas was even richer and deeper when considering the Hollywood films of auteurs like Ford, Kazan, Mann, Zinnemann, Boetticher, Hitchcock in combination with the best foreign films of that decade. The neo-Realists of italy, Bergman in Sweden, Kurosawa in Japan, Wajda in Poland, Ray in India, Bunuel in Mexico and Spain and the French New Wave vanguard of Godard and Truffaut took cinema to new heights of form and meaning.
Here is only a partial sampling of the very real issues and phenomenons – social, cultural and otherwise – that either became full-out movie fodder or that informed dramatic plot-points and throughlines in '50s-era films:
Rock 'n' roll's advent

The Cold War

McCarthyism

The Black List

Civil rights

The Korean War

The Military Industrial Complex

The Iron Curtain

The Space Race

Suburbia

Television

The Baby Boom

The Mob

The Beat Movement

Folk music
Films as disparate as ""The Blackboard Jungle" (Richard Brooks) "Rebel Without a Cause" (Nicholas Ray) and "East of Eden" (Elia Kazan) capture the youth angst Zeitgeist wave.
"Pickup on South Street" (Samuel Fuller) "High Noon" (Fred Zinnemann) "Stalag 17" (Billy Wilder) "On the Waterfront" (Elia Kazan),  "Touch of Evil" (Orson Welles) and "12 Angry Men" pose the ethical dilemma of choosing to remain silent in the face of corruption or risking everything to stand up for the greater good.
Alexander MacKendrick's adaptation of Clifford Odets' "Sweet Smell of Success" presents the moral quagmire that comes with be willing to do anything to get ahead.
Everything from the films of Douglas Sirk ("Imitation of Life," "The Tarnished Angels," "Written on the Wind," "All That Heaven Allows," "Magnificent Obsession," "There's Always Tomorrow") to Fred Zinnemann's "From Here to Eternity," Robert Wise's "The Day the Earth Stood Still," Don Siegel's "Invasion of the Body Snatchers," Joshua Logan's "Picnic" and Mark Robson's "Peyton Place" juxtapose the dull, cold routine of conformity with the hot desires of the human heart.
Elia Kazan's "A Face in the Crowd" offers a prescient view of the mass media and general public raising a figure to a position of influence out of all proportion to their gifts and then bringing him down to a terrible fall.
"The Steel Helmet" (Sam Fuller) "Attack" (Robert Aldrich), "Paths of Glory" (Stanley Kubrick) "Men in War" (Anthony Mann) and "The Bridge on the River Kwai" (David Lean) show the cruel futility of war.
"No Way Out" (Joe Mankiewicz) "The Searchers" (John Ford), "Giant," "The Big Country" (William Wyler) and "Odds Against Tomorrow" (Robert Wise) depict the poisonous evil of bigotry.
"South Pacific" and "Sayonara" (Joshua Logan), "The King and I" (Walter Lang), "House of Bamboo" (Sam Fuller) and "The World of Suzie Wong" (Richard Quine) examine race within the arc of interracial relationships that play out in larger contexts.
"Baby Doll" (Elia Kazan), "Anatomy of a Murder" (Otto Preminger),  "Some Like it Hot" and "The Apartment" deal maturely with sexual subject matter.
George Cukor's "Born Yesterday," Robert Wise's "Executive Suite" and Nunnally Johnson's "The Man in the Gray Flannel Suit" critiqued American consumerism.
Billy Wilder's "Sunset Boulevard," Joseph Lewis' "Gun Crazy," Anthony Mann's "Winchester 73,""Elia Kazan's A Streetcar Named Desire," Mann's "The Furies," Fritz Lang's "Clash by Night," MGM's "Forbidden Planet," Budd Boetticher's "The Man from Laramie,"Alfred Hitchcock's "Rear Window" "Vertigo" and "Psycho" Budd Boetticher's "Ride Lonesome" and "Comanche Station," Sam Fuller's "Forty Guns"are among a great number of films from that decade that delve into Freudian themes.
The '50s even produced an unapologetic and uncompromising art film, Charles Laughton's "The Night of the Hunter," that broaches all kinds of sensitive subjects through audacious use of symbolism and allegory. This masterfully crafted black and white film plays as a fairy tale with its dark themes, evil villain, innocent children in peril and episodes of magic realism. The whole film operates on the level of a fevered dream-state or trance that's triggered and ended by trauma.
So, don't ever fall for the notion the '50s represented a blank slate, cinematically or otherwise. Its screen stirrings are replete with potent content, context and subtext that will make your head spin or at least make you think twice about this supposedly banal, complacent and complicit decade. Yes, there was conformity and consumerism, but when hasn't there been since the 1920s? But the masses were far from moving in lockstep and thinking alike. Diversity, division and rebellion were present. So were the nascent civil rights, black power and feminist movements. It just took the 1960s for it to more fully come to the surface.
A list of the 100 greatest movies of the 1950s compiled by Digital Dream Door.
 3,339 users · 74,821 views

 Avg. score: 29 of 100 (29%)

 Required scores: 1, 10, 18, 31, 47
Categories:

Cinema, Classic Film, Film, Hollywood, Leo Adam Biga, Leo Adam Biga's My Inside Stories, Movies, Writing
Cinema, Classic Films, Film, Film Takes, Hollywood, Movies