Archive for the 'Catholic' Category
Omaha has some well known arts couples: Ree and Jun Kaneko, Janet Farber and Michael Krainak, Mary and Gary Day. Then there's Linda and Jose Garcia. Linda's the artist and Jose's the adminstrator. She's also a curator and storyteller. He's also a historian and photographer. Together, they pour considerable passion and expertise into an annual Los Dias de los Muertos (Day of the Dead) exhibition and celebration that features a little of everything – art, music, dance, theater, storytelling, workshops. It's all reflective of their multidisciplinary approach to art and culture. They organize and present it through their Mexican American Historical Society of the Midlands. This is my El Perico story about their fifth annual Day of the Dead festival, which for the first time is at the Spanish Renaissance-inspired St. Cecilia Cathedral and adjacent Cultural Center and hosted by Cathedral Arts Project. It's a great marriage of place, theme, art and architecture. And a great couple with a deep love for community deserves your support.
The free fest runs Oct 17 through Nov. 7.
Los Dias de Los Muertos festival offers three weeks of exhibits and events
©by Leo Adam Biga
A version of this story appeared in El Perico
The Mexican American Historical Society of the Midlands will present a free October 17 through November 7 Day of the Dead festival curated by Omaha artist Linda Garcia and her history-buff husband Jose Garcia.
The fifth annual Los Dias de Los Muertos exhibition and celebration is being held for the first time at St. Cecilia Cathedral and its adjacent Cultural Center. The Cathedral Arts Project is hosting the festival.
The Garcias have asked dozens of artists to variously employ visual and performing mediums to express sentiments and symbols associated with this traditional Mexican remembrance of the departed.
Ofrenda installations, artworks, lectures, workshops, storytelling, poetry readings, live theater monologues, music and dance performances will all lend their Day of the Dead interpretations.
The exhibition, featuring works by dozens of area artists, will be on display in the Center's Sunderland Gallery throughout the duration of the festival.
For the 6 to 9 p.m. opening reception on Saturday, Oct. 17 patrons may follow a luminaria path between the Cathedral, where the ofrendas are installed, to the Cultural Center, where the exhibit stands.
The theme for this year's festival is the marigold – the traditional flower utilized in Day of the Dead observances. The marigold is called Cempoalxóchitl in the indigenous Uto-Aztecan dialect and it is often incorporated into the ofrendas or stages that people create. Thus, this year's festival is titled "El Teatro Cempoalxóchitl – the Marigold Theater" as a homage to its historic place and dramatic use.
"The focus is concentrated on the use of the marigold as setting the stage to remember and honor departed loved ones – family, friends, acquaintances, ancestors," Linda Garcia says.
Thus, ofrenda installations at the Cathedral will incorporate the marigold, which Jose Garcia says "is a symbol of man's brief period on Earth." He adds, "For thousands of years it's been used to represent the essence of memories critical in sustaining a path of remembrance between the soul and the living."
He says inside the Cathedral, at its Nash Chapel. a community ofrenda-altar will "present an opportunity for parishioners of St. Cecilia's to place copies of photographs in memory of the departed. These private tributes and offerings represent both the ancient traditions and modern customs that chronicle the perpetual relationship between faith, family and history."
"Los Dias de Los Muertos traditions serve as a meaningful reminder of the connections between the living and the departed," he says. "It is this relationship that represents a transcultural fusion of indigenous customs and the Catholic faith. Each, an expression of belief in the immortal nature of the soul."
A pair of lectures beginning at 1:30 p.m. on Sunday, Oct. 18 at the Cultural Center will discuss the origins and meanings of flowers and other objects in Meso-American art and the parallels between how Egyptians and Mexicans raise remembrance after death to high art.
In keeping with the theatrical trappings of ofrendas, a program of Verbal Ofrendas: Theater Monologues directed by Scott Working will present original works by playwrights read by actors. The monologues, accompanied by musician Michael Murphy, will take place at 6:30 p.m. Saturday, Oct. 24 and at 1:30 p.m. Sunday, Nov. 1 in the Cathedral's Our Lady of Nebraska Chapel.
Internationally renowned storyteller and mime Antonio Rocha will perform at 7 p.m. on Saturday , Oct. 24 in the chapel. A 10 a.m. sugar skull workshop will be held at the Center that same Saturday.
Poets will take center stage at 1:30 p.m. on Sunday, Oct. 25 at the Center.
The Saturday, Nov. 7 finale and closing reception from 7 to 9 p.m. at the Cathedral will be highlighted by a performance from the Mexican Dance Academy of Nebraska
Linda Garcia says the complexities of how different peoples have dealt with death across eras and cultures has led her to design a festival that is both multicultural and multimedia in nature.
"Each year we add new artists," she says. "Jose and I have seen the transformation of the artists and the public in dealing with a very difficult subject – death. The event has created a safe place to speak about our departed. It introduces and perpetuates family histories, traditions, memories and stories."
"As part of its commitment to multicultural arts events, Cathedral Arts Project is pleased to welcome this celebration of Dia de Los Muertes to St. Cecilia Cathedral," founder and executive director Brother William Woeger says.
According to Jose Garcia, "I believe Los Dias de los Muertos as practiced in the United States is becoming a cultural standard because of grassroots efforts such as ours." He says having the festival at the Cathedral campus is only natural given its central location, prominence in the community, arts heritage and Spanish influences.
"We are bringing into play a highly organized arts project that is home grown. We are freely able to interpret traditional and popular art and culture in a venue of veneration – a sacred place." It's a good fit, too, he says, given that the Cathedral is replete with Spanish colonial icons "created during the time when Spain and the Church ruled Mexico."
Brother Woeger adds, "Given the Cathedral's Spanish Renaissance architecture, this venue should provide a beautiful compliment to this celebration."
Woeger says the Cathedral has Hispanic membership but more importantly it is "the mother church for the Archdiocese, which has a very significant Hispanic population."
Guided tours are available throughout the festival.
St. Cecilia Cathedral is located at 701 North 40th Street, between Burt and Webster, The Cultural Center is at 3900 Webster Street.
For exhibition days and hours and other festival details, visit http://www.LosDiosdeLosMuertosOmaha.org or call 402-651-9918.
Categories:

Catholic, Day of the Dead, Jose Garcia, Linda and Jose Garcia, Linda Garcia, Los Dios de los Muertos, Mexican American Historical Society of the Midlands, Mexican/Hispanic Culture, Omaha, St. Cecilia Cathedral, Writing
Catholic, Day of the Dead, Jose Garcia, Linda and Jose Garcia, Linda Garcia, Los Dias de los Muertos, Mexican American Historical Society of the Midlands, Mexican/Hispanic Culture, Omaha, St. Cecilia Cathedral
I keep getting assignments to write about various aspects of Sacred Heart Catholic Church in North Omaha and the latest is this Omaha Magazine (omahamagazine.com) feature about the church's Freedom Choir.  The super-charged choir adds to the full-throated, body-swaying gusto that makes the 10 a.m. Sunday Mass there a draw for folks from near and far.  Just like the church is famous for its welcoming spirit, so is the choir.  Oh, and they can sing just a little bit, too.
The Sweet Sounds of Sacred Heart's Freedom Choir
©by Leo Adam Biga
Originally appeared in Omaha Magazine (omahamagazine.com)
Rousing. Inspired. Dynamic. Electric. Animated.
All apply to Sacred Heart Catholic Church's Freedom Choir. Home for this contemporary gospel choir is a Late Gothic Revival-style house of worship in a poor, largely African-American northeast Omaha neighborhood. The choir, like the congregation, is mostly white, the members driving-in from outside the community.
The popular 10:30 a.m. Sunday Mass features the high-energy choir's joyful noise. The choir also performs at the parish festival, community concerts, weddings and funerals. In 1997 the group traveled to Rome, Italy to perform at St. Peter's. The choir's recorded CDs,
Its up-tempo, full-throated, Baptist-style flavor, complete with swaying singers and musicians, makes for vibrant praise and worship rooted in radical hospitality and stand-up-and raise-your-arms spirituality. Far from your mother's staid Catholic service, this is Vatican II reform given full license to bust out in song, embrace, even dance.
Though seemingly free-form, it's the careful design of former pastor Jim Scholz, who sought to shake up an aging membership. Drawing from urban, gospel music-rich liturgies and with a nod to the Blues Brothers, Scholz hired Mary Kay Mueller to birth the choir in all its from-the-gut expressiveness. That's when the 10:30 Mass took on a lively, high-pitched fervor. As word spread, people packed the pews. They're still flocking there decades later.
Tom Fangman and JIm Boggess replaced Scholz and Mueller, respectively, to carry on this big, brassy, yet solemn celebration.
"When people first come it's to hear the choir," Father Fangman says. "Then when they come they experience it's not just the choir, it's the whole community. We really are big on making people feel a part of it and welcome."
"There's a sense of inclusion in our particular faith community that keeps me coming back," says Boggess, who's regular gig is Omaha Community Playhouse music director. He knows top-flight talent and has plenty in the choir. Percussionist Michael Fitzsimmons is a Nebraska Arts Council touring artist. Soloist Natalie Thomas is lead vocalist with the cover band Envy. Fellow soloist Moira Mangiameli is a veteran theater actress-director. Both Mangiameli and Boggess have written hymns the choir performs.
Jim Boggess
Moira Mangiameli
Many members have been doing this for years. That makes for tight harmonies and personal bonds.
"Over the years those people have gotten to be some of my best friends," Boggess says. "They've been there for me in good times and in horrible times. I think whatever almighty spirit there be led me here for a reason and the reason was I needed to have those people in my life and I'm so much richer spiritually and as a person and as a musician for having known them."
"It's a family," says choir president Sarah Ruma, who goes back 30 years, "We have our regular family and then we have our church family and that's basically what Sacred Heart is and our choir is. Some of us have kind of grown up together. We started in our late 20s and early 30s and now we're into our 50s and 60s.
"Unfortunately, we've buried choir members. That's been hard. We sing together, we smile and laugh together and we cry together."
Mangiameli says, "It's the best part of my week." She's recruited her sister    Eileen to the choir. Like other devotees there Mangiameli was a disaffected churchgoer who got swept up in the spirit. "People get up and they clap and they rock out. It happens every Sunday. People are really happy to be there. There's an incredibly positive and heartfelt vibe that just happens every Sunday and it extends to the choir, too."
Fitzsimmons calls it "energizing."
"It's just a warm place to be," Ruma says.
"I have been moved ever since my first Sunday here 16 years ago," Fangman says. "I am moved every single week. I can't wait for the 10:30 Mass."
It doesn't hurt that the music's off the chain.
Mangiameli says, "There's so many great people in the choir that it makes you better just to be a part of it."
Boggess doesn't turn anyone away. "If you can carry a tune that's fine, but you don't have to have a great voice, though I've got some people with magnificent voices, there's no doubt about it," he says. "But really passion counts more than anything else. It's supposed to be a gospel choir and that implies a certain freedom and that's what I give them."
"What really sets us apart is the musicians that play with us," Mangiameli says. "They are just some of the best musicians anywhere around and they really inspire us as singers."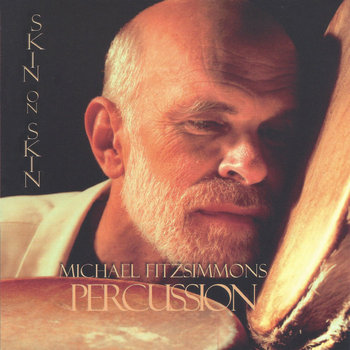 Michael Fitzsimmons
Fitzsimmons says it's the whole package. "The directors, choir and instrumentalists continually amaze and inspire me by their high quality presentation and soulful musicianship. "He says the experience of the Mass is very much interactive with the music."
"The very best thing that happens is when you feel the energy coming from the congregation," Mangiameli says. "When we're in the middle of singing something and then all of a sudden they're on their feet you know you touched them and made a difference."
Sometimes, when the congregation's really feeling it, she says, Boggess has the choir stop and listen to the collective voices. "You get goose bumps, it's great, there's nothing like it."
Sacred Heart is located at 2204 Binney Street.