Posts Tagged 'Omaha Sacred Heart Catholic Church'
I keep getting assignments to write about various aspects of Sacred Heart Catholic Church in North Omaha and the latest is this Omaha Magazine (omahamagazine.com) feature about the church's Freedom Choir.  The super-charged choir adds to the full-throated, body-swaying gusto that makes the 10 a.m. Sunday Mass there a draw for folks from near and far.  Just like the church is famous for its welcoming spirit, so is the choir.  Oh, and they can sing just a little bit, too.
The Sweet Sounds of Sacred Heart's Freedom Choir
©by Leo Adam Biga
Originally appeared in Omaha Magazine (omahamagazine.com)
Rousing. Inspired. Dynamic. Electric. Animated.
All apply to Sacred Heart Catholic Church's Freedom Choir. Home for this contemporary gospel choir is a Late Gothic Revival-style house of worship in a poor, largely African-American northeast Omaha neighborhood. The choir, like the congregation, is mostly white, the members driving-in from outside the community.
The popular 10:30 a.m. Sunday Mass features the high-energy choir's joyful noise. The choir also performs at the parish festival, community concerts, weddings and funerals. In 1997 the group traveled to Rome, Italy to perform at St. Peter's. The choir's recorded CDs,
Its up-tempo, full-throated, Baptist-style flavor, complete with swaying singers and musicians, makes for vibrant praise and worship rooted in radical hospitality and stand-up-and raise-your-arms spirituality. Far from your mother's staid Catholic service, this is Vatican II reform given full license to bust out in song, embrace, even dance.
Though seemingly free-form, it's the careful design of former pastor Jim Scholz, who sought to shake up an aging membership. Drawing from urban, gospel music-rich liturgies and with a nod to the Blues Brothers, Scholz hired Mary Kay Mueller to birth the choir in all its from-the-gut expressiveness. That's when the 10:30 Mass took on a lively, high-pitched fervor. As word spread, people packed the pews. They're still flocking there decades later.
Tom Fangman and JIm Boggess replaced Scholz and Mueller, respectively, to carry on this big, brassy, yet solemn celebration.
"When people first come it's to hear the choir," Father Fangman says. "Then when they come they experience it's not just the choir, it's the whole community. We really are big on making people feel a part of it and welcome."
"There's a sense of inclusion in our particular faith community that keeps me coming back," says Boggess, who's regular gig is Omaha Community Playhouse music director. He knows top-flight talent and has plenty in the choir. Percussionist Michael Fitzsimmons is a Nebraska Arts Council touring artist. Soloist Natalie Thomas is lead vocalist with the cover band Envy. Fellow soloist Moira Mangiameli is a veteran theater actress-director. Both Mangiameli and Boggess have written hymns the choir performs.
Jim Boggess
Moira Mangiameli
Many members have been doing this for years. That makes for tight harmonies and personal bonds.
"Over the years those people have gotten to be some of my best friends," Boggess says. "They've been there for me in good times and in horrible times. I think whatever almighty spirit there be led me here for a reason and the reason was I needed to have those people in my life and I'm so much richer spiritually and as a person and as a musician for having known them."
"It's a family," says choir president Sarah Ruma, who goes back 30 years, "We have our regular family and then we have our church family and that's basically what Sacred Heart is and our choir is. Some of us have kind of grown up together. We started in our late 20s and early 30s and now we're into our 50s and 60s.
"Unfortunately, we've buried choir members. That's been hard. We sing together, we smile and laugh together and we cry together."
Mangiameli says, "It's the best part of my week." She's recruited her sister    Eileen to the choir. Like other devotees there Mangiameli was a disaffected churchgoer who got swept up in the spirit. "People get up and they clap and they rock out. It happens every Sunday. People are really happy to be there. There's an incredibly positive and heartfelt vibe that just happens every Sunday and it extends to the choir, too."
Fitzsimmons calls it "energizing."
"It's just a warm place to be," Ruma says.
"I have been moved ever since my first Sunday here 16 years ago," Fangman says. "I am moved every single week. I can't wait for the 10:30 Mass."
It doesn't hurt that the music's off the chain.
Mangiameli says, "There's so many great people in the choir that it makes you better just to be a part of it."
Boggess doesn't turn anyone away. "If you can carry a tune that's fine, but you don't have to have a great voice, though I've got some people with magnificent voices, there's no doubt about it," he says. "But really passion counts more than anything else. It's supposed to be a gospel choir and that implies a certain freedom and that's what I give them."
"What really sets us apart is the musicians that play with us," Mangiameli says. "They are just some of the best musicians anywhere around and they really inspire us as singers."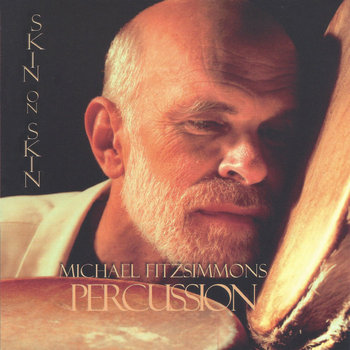 Michael Fitzsimmons
Fitzsimmons says it's the whole package. "The directors, choir and instrumentalists continually amaze and inspire me by their high quality presentation and soulful musicianship. "He says the experience of the Mass is very much interactive with the music."
"The very best thing that happens is when you feel the energy coming from the congregation," Mangiameli says. "When we're in the middle of singing something and then all of a sudden they're on their feet you know you touched them and made a difference."
Sometimes, when the congregation's really feeling it, she says, Boggess has the choir stop and listen to the collective voices. "You get goose bumps, it's great, there's nothing like it."
Sacred Heart is located at 2204 Binney Street.
One of the most popular religious figures in Omaha is Rev. Tom Fangman, pastor of Sacred Heart Catholic Church.  He oversees a parish that includes the church, an elementary school, and community outreach services offered through the Heart Ministry Center.  These and other activities serve the poorest of the poor in poverty stricken North Omaha.  A few years ago the historic church underwent a major restoration and in this article for Omaha Magazine I quote the pastor describing just what a transformation this makeover entailed in a neighborhood and community in need of whatever positive change that can come their way.  This blog contains other articles I've done related to Sacred Heart, Fr. Fangman, and the Heart Ministry Center.
Everything old newly restored again at historic Sacred Heart Catholic Church in Omaha
©by Leo Adam Biga
Originally published in Omaha Magazine
In today's parlance, everything "pops" now at historic Sacred Heart Catholic Church as the result of a 2009 restoration that Rev. Tom Fangman, pastor of the northeast Omaha parish, likes to call "an extreme church makeover."
The $3.3 million project made long overdue improvements to the 108-year-old church at 22nd and Binney. Designated an Omaha landmark, the church is on the National Register of Historic Places.
The parish was founded in 1890 at a nearby location. The land for the present church was donated by Omaha business magnate and philanthropist Herman Kountze. The stone, late Gothic Revival style edifice with a 124-foot spire was erected there in 1902.
This long history has been much on the mind of Fangman. The Omaha native has served Sacred Heart for 12 years. As steward of the church, he feels responsible to the rich legacy it represents and for which he is keepsaker.
But a poor parish like his that serves an underprivileged neighborhood has few resources. What little it does have goes to Sacred Heart School and the Heart Ministry Center. Supporting the needs of at-risk youths and adults  takes precedence. That reality resulted in letting things slide at the church. Two years ago though Fangman decided repairs could no longer be put off.
"We didn't do it out of luxury, we did it out of necessity," he said. "Almost everything was in such dire condition that it needed to be redone or made new. Our stained glass windows had been declared dangerous by three companies because the lead was so old it was cracking and bubbling. The windows were falling apart.
There were cracks across the ceiling, and there were times when I'd be saying Mass and paint chips would fall down.
"We didn't know how much longer the boiler was going to work."
The first thing he did was assemble a project team led by: architecture firm RDG; general contractor Boyd Construction; Brother William Woeger with the Omaha Archdiocese; and Sacred Heart members Mike Moylan, a real estate developer, and Stephanie Basham, an interior designer.
Specialists from around the nation were brought in along with local experts, including Lambrecht Glass Studio, which restored Sacred Heart's exquisite stained glass windows, and McGill Brothers Inc., which did cleaning and tuckpointing.
Rather than do a piecemeal fix over years, the consensus was to tackle the whole job at once. Fangman announced the capital campaign in 2008 and within a year all pledges were secured. "There's no way our parish ever could afford anything like this," he said. "We reached out and I spent a lot of that year going out and talking to people." He made the case and folks responded.
"It's close to a miracle."
For Fangman, caring for the building meant respecting the history of the parish and preserving this place of worship for future generations.
"This is an important church in Omaha. It's pretty sacred to lots and lots of families," he said. "I just felt like we owed it to the people that started this parish 120 years ago. They built something and gave us something beautiful and lasting, and we have been the recipients of that. I just felt like we owed it to the people that gave this to us over a century ago and we owe it the people that will come next.
"It's bigger than just what we're doing today."
Besides, he said, "Sacred Heart deserved a facelift."
Years of crud were meticulously cleaned away. Grime, grit, soot. Decades worth cast a dark veil over the exterior, obscuring the pink limestone that, finally revealed again, resembles the subtle pink marble facing of the Joslyn Art Museum.
"The new vividness and brightness is amazing," said Fangman. "I do feel like I am in the old Sacred Heart, but everything feels so new and preserved. It was very important to the whole team we maintained the integrity of the building."
Even longtime friends tell him they can "hardly believe it's the same structure." "It's exciting to see the pride that our parishioners have in it and in its beauty," he added. "I still get choked up when I walk in there." He said the project seemed to encourage neighbors to do fix-ups to their properties.
Teams of craftspeople took over Sacred Heart during the intensive six-month project. Floor to ceiling scaffolding was put up. Crews worked day and night. To accommodate it all on such a short schedule the church was temporarily closed. Sanctuary items were removed. Services relocated to the school gymnasium across the street. Fangman said area churches were "gracious" in accommodating weddings and funerals.
The project's  comprehensive scope encompassed: replacement of the roof, the gutter, the floors and the heating system; laying a new foundation; installing the church's first air conditioning system; building a baptismal font; restoring the chapel as well as all the church's extensive stained glass windows, murals and woodwork, including the pews and confessionals.
Watching it all unfold with curiosity and appreciation was Fangman. "We were under the wire so much, but everybody came through. We had people who were looking out for us." And maybe a touch of divine intervention. He said a team of workers from New York City came in on their own one weekend, for free, to paint a chapel backdrop not in the budget. He said a craftsman who worked on the baptismal font described having a spiritual experience that prompted him to relocate his wife and daughter here from Florida. The family now attends Sacred Heart. The daughter is to baptized at the very font her father helped fashion.
It's another example to Fangman of how "there's so many God-things with this project."
He said the revitalized church is a visible, tangible sign of Sacred Heart's good works. He hopes more people come there to worship and to support its social justice mission. He prays it also stands as a symbol of revitalization for a community with great needs and sends a signal that Sacred Heart is there to stay.
"We've been here and were going to continue to be here."
Fangman never knew a makeover project could be so impactful.
"When I started, it wasn't clear to me what it would mean and how beautiful it would all turn out. It turned out better than I ever imagined."
On Nov. 23 Archbishop George Lucas presided at the restored church's dedication and the altar's consecration.
The restoration project had turned up time capsules from previous events. Just as his predecessors did Fr. Tom composed a letter describing the latest milestone and placed it in a capsule for a future pastor to discover.
One more link in an unbroken chain of faith.
Related articles