Posts Tagged 'Omaha South High Boys Soccer'
South by Southwest: Omaha South High Soccer Builds Makings of Dynasty on Diversity
©by Leo Adam Biga
Originally published in El Perico (el-perico.com)
The feel-good story of Omaha South High School's boys soccer team nearly got lost in the aftermath of last week's state championship game. The Packers lost 4-2 to Lincoln East at Creighton's Morrison Stadium. Marring the action was a small group of Lincoln East fans waving American flags during the contest. In the post-game rush celebrating the win some East fans littered the field with fake U.S. resident "green cards."
Few among the record 5,800 in attendance actually saw the incident, which happened amid a tangle of bodies. When reporters on the scene informed South Coach Joe Maass what occurred he confronted East coach Jeff Hoham.
In the ensuing flood of media coverage the offending East students were suspended. Students and officials from the schools have expressed outrage and regret. Messages have been exchanged. A face-to-face dialogue convened. All to work through the hurt feelings. Practically everyone agrees the insults were racist taunts targeting predominantly Latino South. The provocative symbols inferred illegal status in what is already a tense climate over immigration. East has a largely white student body.
What should have been a capstone moment for South, whose graduation ceremony was held blocks away before the game, instead became fodder in the growing culture war. South officials say the stunt was just the latest insensitivity the school's endured.
"There's been incidents throughout the season and throughout my 11 years here," said Maass. "It's always been there." Principal Cara Riggs said "inappropriate comments" have been directed towards "not just our boys soccer team, but also our nearly all African-American boys basketball team. They too have suffered from similar situations."
She noted frustration with schools "minimizing" such events but credits East staff and students for trying to make things right.
As inevitable as it may be for what transpired to be headline material in the raging immigration debate, the greater lesson is how a team from a diverse inner city school achieved great heights and didn't take the bait when egged on.
Maass has guided the program from awful to elite. Fueling the turnaround is talent from feeder South Omaha and Bellevue soccer clubs, notably Club Viva. The mostly Latino players bring a fluid style of finesse, quickness, creativity he terms "beautiful to watch. The average kid comes here with natural foot skills and an understanding of the game. A lot of the fundamentals are there." Plus, he said, "they want to play passionately."
South's lone non-Latino player, junior Alex Stillinger, came from Viva, too. He was South's leading scorer in 2010 and he calls playing for South "an honor." He and his teammates describe themselves as "family." Junior Guillermo Ventura, whose brother Eric made the squad as a freshman, said, "all my teammates are my brothers."
MATT DIXON/THE WORLD-HERALD
The coaching staff is a mix of ethnicities, including Greece native Demitrios Fountas.
Diversity is not isolated to the soccer team, said Riggs: "Our students who live in a very diverse school population…are respectful of each other's cultures and differences."
The Packer faithful at the state title game included Latinos and non-Latinos. "It gives us some real pride to have the power back in one of the sports," said South High grad Tom Maass, an uncle of coach Joe Maass. Sergio Rangel, who knows several South players, said the team's success "is a good thing for the community."
Coach Maass believes South's new Collin Field came to fruition when alums and backers of largely Eastern European ancestry put their faith in the Latino-led soccer program as the school's best chance at reclaiming its long dormant athletic glory. The regulation soccer field offers a decided home advantage. South's unbeaten there.
His first five years brought only a handful of wins. But steady progress has resulted in three state tourney appearances in four years. In 2010 the program set a school record for single-season wins, 20, and achieved several South High soccer firsts: a No. 1 ranking; a district championship; a win at state; and a championship game berth. As departing senior star Manny Lira put it after South finally beat its longtime nemesis, Creighton Prep, in the state semifinals, "It's history within history within history."
"Yeah, this is huge, I can't even put it into words right now," Maass said after South beat Lincoln Southeast for the District A-3 title. "We've been building to this with every little stepping stone. Every year we've improved a little bit. Where we're at and where we were are two different stories. It's been a complete reversal. People used to pat me on the back and say, 'Oh you're making the kids so much better.' Now when I beat their teams I don't get that anymore. Now it's kind of like they can't stand me."
The truth is, anytime South plays a Millard, Papillion, Westside or Prep, there's a clash of inner city-suburban, poor-wealthy, Latino-gringo. Maass said despite some bigots most opponents "respect us in the end. People actually believe we're good now. We've closed the gap for sure. It's not a fluke, it's the real deal."
More important, he said, is how South soccer "is building a lot of pride within our community and our kids."
"The community has something positive to look at now at South rather than the low test scores or low graduation rates," said Guillermo Ventura. "The community is appreciative of the school and the kids and what we have to offer."
Before the state championship game against unbeaten and nationally ranked Lincoln East Maass said, "I've been telling everybody regardless of the outcome of this game the community interest and support and enthusiasm I've seen from all walks of life far outweighs whether we win or lose, and it's always kind of been about that here until the tradition's built. Then I suppose it'll be about winning championships."
Even after the loss, he sounded upbeat, saying, "This is the best game I've ever been to in terms of crowd support, South Omaha support. I've never been so proud to be from South Omaha in my life. Seriously. This is the pinnacle."
Maass feels with the pipeline that's in place it's just the start of something big.
"I hear stories now of middle school kids wanting to come to South and play soccer, and so I'm hoping we can build on this and create kind of like an every year trip to state and possibly win a state championship."
Graduated goalkeeper Billy Loera, who set a state record with 37 career shutouts predicts "there's a lot more to come."
Categories:

Athletics, Diversity, Joe Maass, Latino/Hispanic, Omaha South High School, Omaha South High Soccer, Public Schools/Public Education, Soccer, Sports, Writing
(OPS) Omaha Public Schools, Diversity, Inner City Urban School, Joe Maass, Latino-Hispanic, Omaha South High Boys Soccer, Omaha South High Soccer
Soccer is still no where near as popular in America as football, basketball and baseball but it's undeniably growing year by year in having a hold on people's interest and imagination. The emergence of soccer as a prime sport at Omaha South High School gives insight into the demographics at work that will likely one day see the sport challenge the big three team sports and perhaps even overtake them, not just in Omaha or greater Neb., but around the nation. South High is a microcosm for how South Omaha has changed from its largely Eastern European population base from the late 19th century through the 1970s to a largely Hispanic, African and Asian base in recent years. Then and now many of the immigrant and refugee families drawn there have found work in the meatpacking industry, and thus the school's nickname, Packers. This demographic transformation has had many effects, including a student population that is increasingly soccer-centric. Boys soccer head coach Joe Maass has been there since 2000, when the change was near full flower. Since then he's taken a moribound program that couldn't win and nobody wanted to coach and turned it into a budding dynasty. He's done it with players of Mexican and Latin American heritage and more recently of African heritage who have played soccer practically from the time they could walk and run. These experienced, skilled and passionate players, wave after wave and class after class of them, have made South a perennial contender for metro, district and state titles. Just a few years ago it would have been unthinkable for a a high school soccer game to outdraw a football or basektball game, but that's often what South high soccer manages to do. When the program first emerged as a force to be reckoned with a few years ago and the team made it to their first state finals, record crowds turned out and most of the fans were rooting for South. The majority of fans were Hispanic. It was a hugh love fest for the team, the school and the South Omaha community. Maass is the mastermind who's embraced this flood of talent and passion and let it flourish. My El Perico story about Maass and the evolution of South High Soccer was published just as this year's team has found itself and climbed to No. 1 in the rankings. With the way the Packers are playing, they will be the odds-on favorite to win their second state title in three years.
As this story mentions, South soccer has earned national attention in recent years as one of the country's best high school squads. It's also been singled out on the national stage for being part of a turnaround in South Omaha that is Hispanic-led. Somehow I missed until just now that the program got featured in Sports Illustrated in 2015. The feature is part of a larger series on the changing face of sports in America, as demographic shifts compel changes on and off the field at every level of sport. Titled "American Dreamers," the article highlights the Packers' journey from an after thought to a perennial power. It also looks at the ongoing transformation of South Omaha and South High and how this immigrant community takes great pride in their soccer team and the impact it's had across the state. After South cemented its elite status by beating arch rival Omaha Creighton Prep for the 2013 championship players wrote to then-Nebraska Governor Dave Heineman asking him to work to help improve the lives of those in their community. The story also highlights "new life" at Omaha South, including an energized community and recent academic achievements.
Masterful: Joe Maass leads Omaha South High soccer evolution
©by Leo Adam Biga
Originally appeared in El Perico
Omaha South High soccer coach Joe Maass enjoys being part of a transformation that's seen his soccer program blossom from awful to brilliant and his school rise from woebegone to thriving.
He was 26 when he got the job in 2000. That's unusually young for a big school head coach but it wasn't like candidates were busting down the doors. Slowly but surely though Maass turned that no-win situation around. He now has South soccer a perennial contender and a point of pride for the school and community it represents.
South has built a near dynasty on the strength of mostly Latino players who've become the new face of the more than century-old school. Michael Jaime became the first Gatorade Nebraska Boys Soccer Player of the Year (2013-2014) from South, one of several all-state players with Spanish surnames the school's produced. In 2010 Manny Lira was the captain of the all-state team. Those players and several others went on to earn college scholarships.
For the ninth consecutive season South's regarded as a major threat. The No. 1-ranked Packers opened the season with 10 straight wins. Since their first and only defeat of the year, 1-0 to Papiliion LaVista-South on April 13 in the Metro Conference championship game, they've beaten traditional rivals Omaha Westside and Omaha Creighton Prep, and on April 20 they avenged their lone loss to Papio LaVista-South. They've come together as a team despite injury and suspension.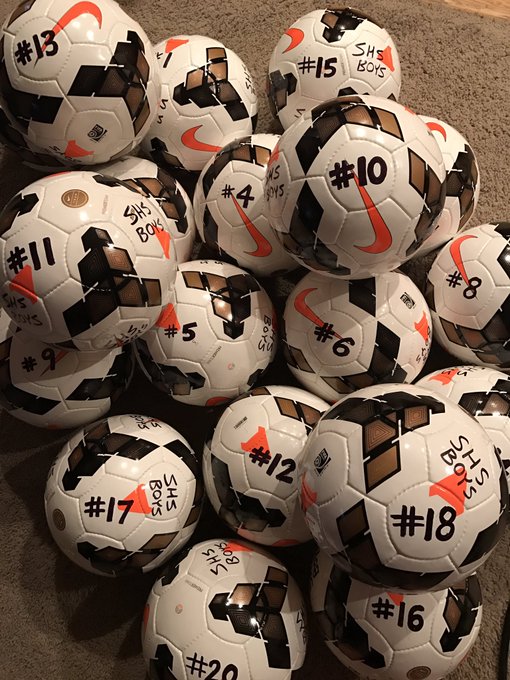 Maass says the prospects for his 2015 team are promising.
"As a unit we're really good. I have a lot of pretty good players but there's not like one or two players miles ahead of everybody else in the state, so this is definitely going to be a team year where a lot of different kids contribute. I think making state would be a fair goal and then maybe when we get there…"
Anything can happen. Only a few years after being a losing team, South made its first state final in 2010, the game infamous for the "green card" incident when opposing fans threw mock green cards on the field to insinuate South players were illegal immigrants. It was the most public in a long line of racial insults directed at South.
Maass says he was proud of "the way his team handled it," adding, "The kids didn't retaliate – they stood up for the team and school and for what was right and wrong."
South then put together arguably the greatest season ever by a Neb. Class A boys soccer team in 2013, going 23-0 en route to the state title, setting many records in the process. Elite Soccer Report named South the top team among states where soccer's a spring sport.
"We won the whole thing and we did it the right way," Maass says.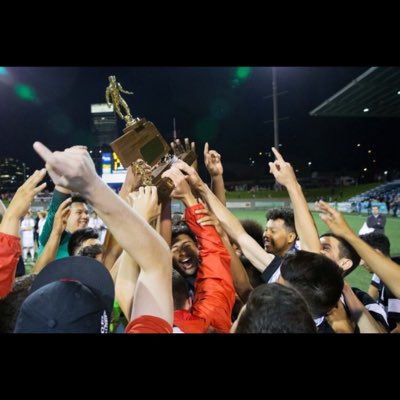 None of it seemed possible 16 years ago.
"Everything that's been accomplished I would never have imagined. I have a huge sense of pride in that and in knowing that if I stopped coaching tomorrow South High soccer's still going to be pretty good because we've built a strong program."
Not bad considering what Maass started with.
"The guy who was the head coach before me saw I had some energy and passion, so he stepped down and recommended me to replace him. The truth is nobody else applied, so they just gave it to me because essentially nobody wanted that job. There was nothing desirable about it. It was not very forgiving.
"The program was pretty bad back then. The school really didn't fund the program. The uniforms were really old. The sport of soccer didn't get much attention or respect, especially down here."
Besides low interest and expectations – South won eight games his first four years – it was hard getting kids to play and fans to follow.
"I had somewhere around 11 or 12 players. The first practice there were 15 kids on the field and four of them were off the streets, they weren't even students. I only had one senior. The next year it was maybe 13 to 15 players. Then 18. Each year it just grew a little bit."
He scoured South O parks and fields for promising talent and before long gifted players, even some elite club players, filled his rosters.
The facilities were subpar until Collin Stadium opened in 2009, giving the by-then vastly improved program a distinct home advantage with its full-sized soccer field.
The one constant, Maass says, is that "the kids were great kids." "But,"
he adds, "I don't think anybody saw South going from being the worst team in the state to what it is now. We're pretty much a projected top 10 team every year and that's where we want to be – a top 10 team that everybody has to kind of somewhat fear."
These days the program gets 100-plus students trying out and carries 80 to 90 players across its varsity, junior varsity and freshman squads. Grads are getting scholarships to play at the University of Nebraska at Omaha, Bellevue University and other schools. Several are coaching for South, including Leo Enriquez and Cesar Lira, and several others are coaching for club teams or competing schools.
Where South soccer used to be an after-thought, it's now a conversation starter. Cara Riggs was South's principal when Maass engineered the turnaround. More than all the wins, she appreciated the way Maass cared.
"Joe sometimes comes off as tough, maybe even gruff. Underneath that exterior is a very soft-hearted, compassionate man who cares very deeply about the kids he works with. He has high expectations of your hard work and he's willing to go above and beyond for you and your success. His loyalty to South High, its students and South Omaha is as strong as a Mack truck."
Tobias Maertzke, a German exchange student who played at South a few years ago, lived with Maass and his wife while going to school there. "He's like a family member almost," Maass says.
Maass acknowledges he's softened and matured since becoming a father. He and his wife have two children.
"I've mellowed quite a bit. I'm still fiery but not overly fiery like I used to be. The first couple years i was probably a little bit rough actually. I had a great understanding for the game but maybe not an understanding for all the kids, whereas now I feel I understand the kids, the game, how the referees work. I feel the refs respect me, so they're not as quick to give me a yellow card if I step out of line."
Riggs says South soccer made a positive impact far beyond the field.
"The success of Joe's soccer program has been a definite booster for school pride and community respect. The success helped put South back on the map and recognized again in the Omaha community."
Maass, whose roots are in that neighborhood, says, "The sense of community that came back to South Omaha is just amazing to me."
Having built South to be an elite program and kept it there, Maass is not sure which feat is more difficult.
"It was really hard to get there but it's hard to stay on top though because more kids are playing the sport now and other schools are starting to mirror the things we've done."
Of all the achievements South's attained, including district and metro crowns and records for most goals scored and most shutouts recorded in a single season, the 2013 state title stands out.
"Winning a championship at South after they hadn't won one in years was big. It felt great to feel our program was on top of the world."
Championships and records are nice, he says, "but at the end of the day" it's the relationships he forges with "the kids" and following their life pursuits that matter most to him.
"I see them out in the community. It's interesting to see where they end up. I hope in some way I've impacted these kids. That by far outweighs everything else."
Just like the team's Twitter page tag line reads, "We are a family, friends and a team with one big heart.. Packers."