Archive for the 'Joe Maass' Category
Omaha South High boys soccer is good again. No news there. By now, it's become a tradition. In a you-can't-take-anything-for-granted world, few things have become more dependable in Omaha high school sports than this program competing for district and state honors. It's not exactly a given but at this point the team is expected to win every time out no matter who they play, no matter how few returning starters there on the roster, no matter who's injured. The 2017 team lacks experience and suffered some key injuries before the season even began and yet the expectations both inside and outside the program remain high. As in get-to-the-state-tournament and win- it-all high. South did it last year and a couple years before tha, toot. The Packers have been in the hunt for the title several other years. Coach Joe Maass has a full-blown dynasty on his hands and he's trying to learn from the past to help keep his latest defending champion squad hungry and peaking at the right time. Here's an El Perico story I wrote in late March laying out how Coach Maass sees his team shaping up.
New approach, same expectation for South soccer
©by Leo Adam Biga
Originally appeared in El Perico
Lessons learned when Omaha South boys soccer won it all in 2013 inform the way coach Joe Maass does things now following last year's second state title. He not only draws on that earlier experience but on a recent family challenge and the expertise of fellow coaches.
Heavy graduation losses from last year's championship team have him invoking "a Bill Belichick approach." he said, referring to the New England Patriots head coach. "The Patriots don't always have the best players yet he'll grab somebody's second-team player or a late round draft pick and make them a fit for his system, We've focused a lot more on working hard in practice then maybe we did the year after we won it the first time."
Hard work rubs off the youth on so many new faces.
"We feel like our talent level could drop off because we're younger," Maass said. "We only have four or five seniors, so we've had to just kind of bring a blue-collar mentality to it."
He said his Packers reflect South Omaha's personality.
"Blue-collar tough. That's South Omaha to me. We're not the biggest, but we'll bang with you if you want."
Attitude's everything for this perennial power everyone wants to take down.
"These guys have to remember they play for South. Every team we play approaches it like the World Cup, so we can't let up or coast. The fact we're defending state champions just adds to it. The first time we won it we took it serious but I didn't realize how serious it had to be. This time it's been more of a business-like approach."
Twin brothers Issac and Israel Cruz, along with Emilio Margarito, are top returnees who model high expectations.
"Those guys get it. The trick is getting some of the younger guys to. Like we're starting a freshman and a sophomore. But a lot of new players are buying into the culture those older guys set. It's good to see."
Regarding the Cruz boys, he said, "They've been starting since their freshman year. They've always been leaders. Everyone respects them. It's just how it is.
They set the standard."
"Same thing for Emilio Margarito. He's a team captain now."
Maass believes in open competition at practice. Nobody's spot is guaranteed.
"If they don't work hard, they'll be called out. Every day you're competing."
This year even more so because of injuries.
"There's been a lot of attrition – more than we've had in years. One of the things we talk about is next man up."
That mantra's extended from preseason tryouts for open spots to now and it's already paid dividends.
With returning goalkeeper Adrian Feliz out due to injury, his spot came down to two players until one quit. That gave the job to Jeramiah Gonzales, whose brilliant opening weekend performance included a shutout of Burke in his first career start, followed by five stops of penalty kicks in a shootout against South Sioux City.
"Extraordinary," is how Maass described what Gonzales did. "I'll probably never see it in my lifetime again."
He said when Felix comes back, he won't automatically step into the starter role. He'll have to earn it.
"They will be competing every day."
Joe Maass
Since Maass adopted next-man-up as a team philosophy, he said, "it feels like things are working better – there's a lot more team harmony." He added, "Back in the day, with some hot shot kids who wanted to do things their way it caused problems. We might have won, but it wasn't fun."
Forward Jose Hernandez is another player who, Maass said, "gets it." "He was promoted from the sophomore team to the varsity for the Tennessee (Smoky Mountain) tournament last year and he scored the goal that helped us beat one team. He scored the first goal at state last year coming off the bench. He knows this is what you have to do. It's not how many minutes you get, it's what you do with them."
Now in his 18th year, Maass has learned patience.
"We tell our kids, 'Don't worry about the first few games, let's worry about games 17-18.' As long as we're clicking at the end, it doesn't even matter what we're doing right now. We just have to figure each other out and get better every day."
His own priorities got a reality check last year when his wife Ann, an ESL instructor at South, was diagnosed with breast cancer. Chemo treatments and a double mastectomy later, the cancer's in remission.
"When it first hits you, your whole life just kind of spins."
During Ann's illness he took a more active hand in their two young children's lives and extracurricular activities.
"I even contemplated stepping down as coach to be a better family man but at the end of the day we managed it, and here I am. I want to win games and championships but helping younger kids is probably more important after this."
Having taken South soccer from the bottom to the top, he's focused on maintaing excellence.
"I just want to keep it moving along."
He readily acknowledges assistant coaches have helped South become a dynasty.
"I'm not afraid to go out and find someone who challenges me as a coach and who on top of that can run drills and do things at a higher level than myself.
"We evolve with every coach we bring in."
By May, South aims to win its district, return to state and compete for another title. Packer coaches, players and fans expect it. But, Maass said, "the key is to get there."
Read more of Leo Adam Biga's work at leoadambiga.com.
There have been far longer droughts than the one the Omaha South High School boys basketball program had suffered since its last state title in 1990. But it would be fair to say its hoops fortunes dried up for the better part of a generation before Bruce Chubick arrived as head coach about a decade ago. He's turned what became a perennial loser into a winner. Under him South did everything to reach the pinnacle of Nebraska prep basketball with the exception of a state title – until last weekend. In Lincoln the Packers entered as the No. i rated and seeded team and like two previous times under Chubick they made it to the finals. But where in the past they came up short and had to settle as runner up, this time they finished the job and were the last team standing and cutting down the nets after they beat Fremont 59-50 in the championship game. The story is very similar to what has happened with the South High boys soccer program under coach Joe Maass, except he took over a program that had never had any success and turned it into a juggernaut. His teams did everything but win a state title until they finally broke through in 2013. I have written about Maass and the rebuilding program he engineered that's made South High soccer a feel good success story. This El Perico story is my first time writing about Chubick and the success story he's led with South High hoops. It feels good, too.
Bruce Chubick builds winner at South
State title adds capstone to strong foundation
©by Leo Adam Biga
Now appearing in El Perico newspaper
Omaha South coach Bruce Chubick Sr. is back in Lincoln to chase another state title, though the challenges of the bracket don't compare to a life journey that's bested cancer, an in-game heart attack and bears in the backyard.
Entering the 2016 Nebraska boys state basketball tournament, Omaha South head coach Bruce Chubick occupied the same spot his soccer counterpart at South, Joe Maass, found himself in a few years ago.
Maass built the school's once dreadful soccer program to elite status. But among the high national rankings, multiple district championships and finals appearances, the one thing missing was a state title. Similarly, Chubick's engineered a dramatic turnaround with South hoops but for all the on-court feats – a handful of state tournament appearances and two runner-up finishes – there was no state title to show for it. Maass and his program finally got that elusive soccer prize in 2013.
Now Chubick has closed the deal after South's 59-50 win over Fremont in the Class A finals in Lincoln on March 12. The Packers finished 28-1.
South entered as the tourney's prohibitive favorite and No. 1 seed after a 25-1 regular season in which the team outscored foes 69 to 44 on average. The only loss came to a top Colorado club at a showcase event in Grand Island. In Lincoln, the Packers displayed the athleticism that separates them from their in-state competition. At least three Packers are Division I scholarship commits and D-I schools are looking at a fourth. No one will ever know if South would have reached this pinnacle with another coach, but the record shows the consistent winning ways began under Chubick, who deflects praise to his staff. Among his assistants is his son, Bruce Chubick Jr., who played for him at Atkinson West Holt before playing at Nebraska.
The fact is the senior Chubick, who at 65 is old enough to be his players' grandfather, has flipped programs wherever he's coached in his 42-year career. He led former patsy Atkinson West Holt to a Class C-1 title. At his last stop, Council Buffs Abraham Lincoln, he turned a perennial loser into a winner. Just as Maass took the South soccer job when nobody wanted it, Chubick committed to a dead end basketball program with a losing culture. It seemed a bleak challenge. Only Chubick didn't see it that way.
"I mean, they had nowhere to go but up as far as I could see," he told this reporter on the eve of the state tourney. "Everybody thought it was a hopeless situation. But I saw it as nothing to lose and everything to gain," he told another reporter.
He knew he could win there but he didn't expect to qualify for state six straight seasons and to play in three finals in that same span.
"I don't know I would have believed that if you told me that nine years ago."
But raising programs from the bottom up is what he does.
"I don't know, maybe it's just my personality," he said. "I used to build houses, so I guess maybe I'm a builder and that's kind of my M.O. I come in and I try to build programs. Before South, I'd get 'em built and then leave, but I've kind of stuck around on this one. I like South O, I always have. It's working-class, blue-collar type people, and that's me, so it's a good fit."
Besides, he's found a great student-athlete base there that includes kids who need the strong, positive male role model he provides.
"You know, I've been in the Sand Hills of Neb. and the cornfields of Iowa teaching and coaching. I started in the inner city at Tech (Omaha Technical High School). And then I came back to the inner city for this job. This is the most rewarding job I've had. I'm not sure when I was in the suburbs or in the farming communities I was helping kids, but I'm pretty sure we're helping kids here, and that feels pretty good."
He's rarely had this kind of talent to build around. Several players have gone on to play college ball and there's more talent in the pipeline. This year's squad started four seniors but it's most impactful player, Nebraska basketball pledge Aguek Arop, is a junior wing. He led South in scoring and teamed with his older brother Makoor to key a high pressure defense and high efficiency offense. They're among many South Sudan natives to emerge as difference makers in hoops just as Mexican-Central American natives key South's soccer resurgence.
"I've had some really good teams over the years," Chubick said, "and three years ago here was the most talented team I've ever coached. Just tremendously gifted. That was a special bunch. They're all playing college ball somewhere. But the chemistry wasn't good. They didn't really mesh together and they didn't really like each other."
He ranks his 2015-2016 Packers as "not very far behind talent-wise" from that earlier team but far ahead in terms of cohesion. "Their chemistry is great and they've worked hard to get to where they're at."
Point guard Monte' McGary, signed to play wide receiver at South Dakota State, said, "I think the biggest thing is we all get along as a team. Everybody likes each other, so it's really fun. The majority of us played on the same team starting in sixth grade and then we all came here. Even if didn't play together, we all knew each other."
McGary said the team's tight bond is reflected in its unselfish play.
"When we're at our best we're all playing defense and just having fun sharing the ball, not caring who scores. We're just out there playing."
That's just what South did, too, down in Lincoln.
The Packers's baseline to baseline game wore down the bodies and the will of opponents.
Aguek Arop said it was text book South style ball.
"We move the ball, we attack, we force turnovers, we get deflections, all that. With great defense we get easy buckets off transition."
Aguek and McGary said they were "very hungry" to finally bring a title trophy back to South. McGary spoke of wanting "to put our names in the history books."
With the title now in hand, McGary said, "We're happy for the program and the school. It's really special."
"It's been our goal the last three years to be the last one standing," Chubick said. "We came close last year. I don't think there was any denying these guys. I just think they were on a mission and they weren't going to let anything to get in the way."
Before the tourney Chubick praised guard Caleal Walker as the team's "unsung hero," adding, "He leads by example. You want a complete player that gives a hundred percent  – that's Caleal Walker."
In the title game Walker flashed big time moves and dunks in scoring a game-high 20 points. He scored 56 points in Lincoln and was named the all-tournament team's honorary captain.
Chubick added, "Then you've got Monte', who's steady at point guard, and Karlon McSpadden at wing. Aguek is probably the most gifted of all of them. He's really special."
The coach didn't mention South big man and Iowa football recruit Noah Fant, who was in his doghouse. But the 6-foot-5, 220-pounder gave South a solid interior presence and physicality.
Chubick said, "They're all humble, really good kids, fun to coach, fun to be around. I can't imagine not being around them. They've sacrificed and done everything we've asked them to do and driven us crazy along the way, but they're kids, they're supposed to do that."
He thinks enough of his players that when he suffered a heart attack the day of a late February road game versus Lincoln Southeast he decided against checking himself into the ER until after coaching the contest. "I didn't want to quit on the players," he said. The next morning a physicias inserted two stents to unblock arteries. The youthful Chubick, who stays in great shape and had no prior heart problems, said he now has "more energy" than before. He earlier survived a cancer scare and he deals with rheumatoid arthritis.
Arop said Chubick's toughness rubs off on them. "For him to be able to fight through his heart attack, I mean it's just a good example for us fighting through like fatigue, adversity."
Chubick admits to being old-school but adds, "I try to stay current school, too. You gotta do both. The kids don't want to hear stories all the time about this team you had 30 or 40 years ago. They cant relate to that, so we don't go there."
McGary said there's no generation gap with this coach, who's known to get animated on the sidelines.
"He communicates and relates to us really well. From the stands he can look kind of crazy but he's really cool with us, we never have any problems with him, nobody gives him trouble or anything like that."
If not for some ill-timed injuries and suspensions, South may be in the midst of a dominant run like Omaha Central went on in the early 2000s with six titles in eight years. Only Chubick's "cut loose" some of his best players for violating team rules and school policies. If they'd played, perhaps South would be celebrating a dynasty, too. "We're an eyelash away from the same thing except we haven't been very lucky," he said. "Some of those disciplinary things we could have looked the other way and probably given ourselves a real good chance to win it, but I don't want it that bad if you're not going to do the right thing,"
With no major injury or disciplinary problems this season, he speculated South's time had arrived, saying, "Maybe it's all going to come together now." Before the state tourney, he expressed confidence in his team's ability to seize the moment.
"They've risen to the occasion every time except for one bad quarter. I'm not going to question whether they will or not this time. I'm pretty sure they're gonna. The bigger the stage, the better they play. They love the attention. I hope this ends with a state championship, but if it shouldn't work out that way I still think the world of these kids."
Maneuvering his players like chess players in the South gym during a walk-through practice before heading to Lincoln, he told his team, "We'll do what we do." Code for: South's up-tempo, full-court game will be too much for opponents.
Sure enough, South proved too much. After the nets were cut down, Chubick made it know he'll be back at least one more year to make another run to Lincoln.
"I promised Aguek (Arop) when he came in I would stay until he graduated, so I want to keep my word, so I'm back next year anyway."
Whenever he does leave, he's secure that a foundation's been built.
"It's there. I think it's kind of a turn-key thing for somebody down the road, but I'm going to keep her for awhile anyway – just as long as the health holds up."
Categories:

Athletics, Basketball, Bruce Chubick, Joe Maass, Omaha South High School, South High, South Omaha, Sports, Uncategorized, Writing
Aguek Arop, Athletics, Basketball, Bruce Chubick, Caleal Walker, Hoops, Monte' McGary, Omaha South High Basketball, Omaha South High School, South Omaha, Sports
Soccer is still no where near as popular in America as football, basketball and baseball but it's undeniably growing year by year in having a hold on people's interest and imagination. The emergence of soccer as a prime sport at Omaha South High School gives insight into the demographics at work that will likely one day see the sport challenge the big three team sports and perhaps even overtake them, not just in Omaha or greater Neb., but around the nation. South High is a microcosm for how South Omaha has changed from its largely Eastern European population base from the late 19th century through the 1970s to a largely Hispanic, African and Asian base in recent years. Then and now many of the immigrant and refugee families drawn there have found work in the meatpacking industry, and thus the school's nickname, Packers. This demographic transformation has had many effects, including a student population that is increasingly soccer-centric. Boys soccer head coach Joe Maass has been there since 2000, when the change was near full flower. Since then he's taken a moribound program that couldn't win and nobody wanted to coach and turned it into a budding dynasty. He's done it with players of Mexican and Latin American heritage and more recently of African heritage who have played soccer practically from the time they could walk and run. These experienced, skilled and passionate players, wave after wave and class after class of them, have made South a perennial contender for metro, district and state titles. Just a few years ago it would have been unthinkable for a a high school soccer game to outdraw a football or basektball game, but that's often what South high soccer manages to do. When the program first emerged as a force to be reckoned with a few years ago and the team made it to their first state finals, record crowds turned out and most of the fans were rooting for South. The majority of fans were Hispanic. It was a hugh love fest for the team, the school and the South Omaha community. Maass is the mastermind who's embraced this flood of talent and passion and let it flourish. My El Perico story about Maass and the evolution of South High Soccer was published just as this year's team has found itself and climbed to No. 1 in the rankings. With the way the Packers are playing, they will be the odds-on favorite to win their second state title in three years.
As this story mentions, South soccer has earned national attention in recent years as one of the country's best high school squads. It's also been singled out on the national stage for being part of a turnaround in South Omaha that is Hispanic-led. Somehow I missed until just now that the program got featured in Sports Illustrated in 2015. The feature is part of a larger series on the changing face of sports in America, as demographic shifts compel changes on and off the field at every level of sport. Titled "American Dreamers," the article highlights the Packers' journey from an after thought to a perennial power. It also looks at the ongoing transformation of South Omaha and South High and how this immigrant community takes great pride in their soccer team and the impact it's had across the state. After South cemented its elite status by beating arch rival Omaha Creighton Prep for the 2013 championship players wrote to then-Nebraska Governor Dave Heineman asking him to work to help improve the lives of those in their community. The story also highlights "new life" at Omaha South, including an energized community and recent academic achievements.
Masterful: Joe Maass leads Omaha South High soccer evolution
©by Leo Adam Biga
Originally appeared in El Perico
Omaha South High soccer coach Joe Maass enjoys being part of a transformation that's seen his soccer program blossom from awful to brilliant and his school rise from woebegone to thriving.
He was 26 when he got the job in 2000. That's unusually young for a big school head coach but it wasn't like candidates were busting down the doors. Slowly but surely though Maass turned that no-win situation around. He now has South soccer a perennial contender and a point of pride for the school and community it represents.
South has built a near dynasty on the strength of mostly Latino players who've become the new face of the more than century-old school. Michael Jaime became the first Gatorade Nebraska Boys Soccer Player of the Year (2013-2014) from South, one of several all-state players with Spanish surnames the school's produced. In 2010 Manny Lira was the captain of the all-state team. Those players and several others went on to earn college scholarships.
For the ninth consecutive season South's regarded as a major threat. The No. 1-ranked Packers opened the season with 10 straight wins. Since their first and only defeat of the year, 1-0 to Papiliion LaVista-South on April 13 in the Metro Conference championship game, they've beaten traditional rivals Omaha Westside and Omaha Creighton Prep, and on April 20 they avenged their lone loss to Papio LaVista-South. They've come together as a team despite injury and suspension.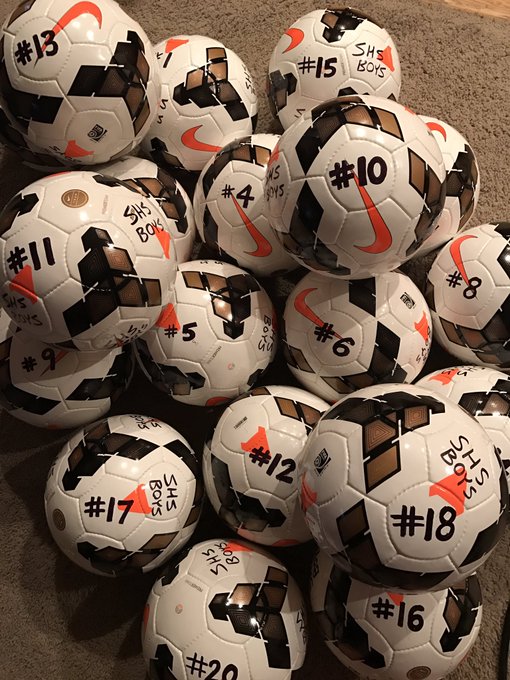 Maass says the prospects for his 2015 team are promising.
"As a unit we're really good. I have a lot of pretty good players but there's not like one or two players miles ahead of everybody else in the state, so this is definitely going to be a team year where a lot of different kids contribute. I think making state would be a fair goal and then maybe when we get there…"
Anything can happen. Only a few years after being a losing team, South made its first state final in 2010, the game infamous for the "green card" incident when opposing fans threw mock green cards on the field to insinuate South players were illegal immigrants. It was the most public in a long line of racial insults directed at South.
Maass says he was proud of "the way his team handled it," adding, "The kids didn't retaliate – they stood up for the team and school and for what was right and wrong."
South then put together arguably the greatest season ever by a Neb. Class A boys soccer team in 2013, going 23-0 en route to the state title, setting many records in the process. Elite Soccer Report named South the top team among states where soccer's a spring sport.
"We won the whole thing and we did it the right way," Maass says.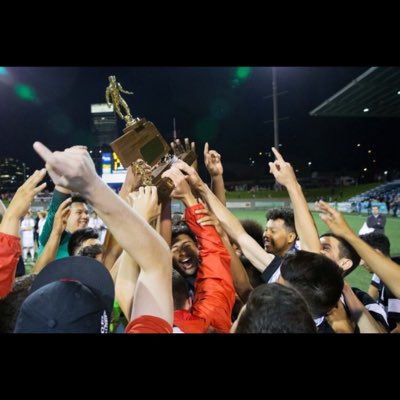 None of it seemed possible 16 years ago.
"Everything that's been accomplished I would never have imagined. I have a huge sense of pride in that and in knowing that if I stopped coaching tomorrow South High soccer's still going to be pretty good because we've built a strong program."
Not bad considering what Maass started with.
"The guy who was the head coach before me saw I had some energy and passion, so he stepped down and recommended me to replace him. The truth is nobody else applied, so they just gave it to me because essentially nobody wanted that job. There was nothing desirable about it. It was not very forgiving.
"The program was pretty bad back then. The school really didn't fund the program. The uniforms were really old. The sport of soccer didn't get much attention or respect, especially down here."
Besides low interest and expectations – South won eight games his first four years – it was hard getting kids to play and fans to follow.
"I had somewhere around 11 or 12 players. The first practice there were 15 kids on the field and four of them were off the streets, they weren't even students. I only had one senior. The next year it was maybe 13 to 15 players. Then 18. Each year it just grew a little bit."
He scoured South O parks and fields for promising talent and before long gifted players, even some elite club players, filled his rosters.
The facilities were subpar until Collin Stadium opened in 2009, giving the by-then vastly improved program a distinct home advantage with its full-sized soccer field.
The one constant, Maass says, is that "the kids were great kids." "But,"
he adds, "I don't think anybody saw South going from being the worst team in the state to what it is now. We're pretty much a projected top 10 team every year and that's where we want to be – a top 10 team that everybody has to kind of somewhat fear."
These days the program gets 100-plus students trying out and carries 80 to 90 players across its varsity, junior varsity and freshman squads. Grads are getting scholarships to play at the University of Nebraska at Omaha, Bellevue University and other schools. Several are coaching for South, including Leo Enriquez and Cesar Lira, and several others are coaching for club teams or competing schools.
Where South soccer used to be an after-thought, it's now a conversation starter. Cara Riggs was South's principal when Maass engineered the turnaround. More than all the wins, she appreciated the way Maass cared.
"Joe sometimes comes off as tough, maybe even gruff. Underneath that exterior is a very soft-hearted, compassionate man who cares very deeply about the kids he works with. He has high expectations of your hard work and he's willing to go above and beyond for you and your success. His loyalty to South High, its students and South Omaha is as strong as a Mack truck."
Tobias Maertzke, a German exchange student who played at South a few years ago, lived with Maass and his wife while going to school there. "He's like a family member almost," Maass says.
Maass acknowledges he's softened and matured since becoming a father. He and his wife have two children.
"I've mellowed quite a bit. I'm still fiery but not overly fiery like I used to be. The first couple years i was probably a little bit rough actually. I had a great understanding for the game but maybe not an understanding for all the kids, whereas now I feel I understand the kids, the game, how the referees work. I feel the refs respect me, so they're not as quick to give me a yellow card if I step out of line."
Riggs says South soccer made a positive impact far beyond the field.
"The success of Joe's soccer program has been a definite booster for school pride and community respect. The success helped put South back on the map and recognized again in the Omaha community."
Maass, whose roots are in that neighborhood, says, "The sense of community that came back to South Omaha is just amazing to me."
Having built South to be an elite program and kept it there, Maass is not sure which feat is more difficult.
"It was really hard to get there but it's hard to stay on top though because more kids are playing the sport now and other schools are starting to mirror the things we've done."
Of all the achievements South's attained, including district and metro crowns and records for most goals scored and most shutouts recorded in a single season, the 2013 state title stands out.
"Winning a championship at South after they hadn't won one in years was big. It felt great to feel our program was on top of the world."
Championships and records are nice, he says, "but at the end of the day" it's the relationships he forges with "the kids" and following their life pursuits that matter most to him.
"I see them out in the community. It's interesting to see where they end up. I hope in some way I've impacted these kids. That by far outweighs everything else."
Just like the team's Twitter page tag line reads, "We are a family, friends and a team with one big heart.. Packers."